Main Content
7 Things I'm Reminded of on the World Day of Remembrance for Road Traffic Victims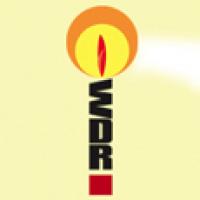 Sunday, November 17, is the World Day of Remembrance for Road Traffic Victims. For many people around the world, it's a time to remember the children and adults who have been killed or injured in road crashes. For me, it's a time to remember all the reasons I'm so passionate about the work I do.
7. I'm reminded that too many people are dying from something that is completely preventable. It breaks my heart to know that nearly 1.3 million people die each year on the roads.
6. I'm reminded that this is an economic issue as well. Road crashes cost the world $518 billion a year. In fact, for low- and middle-income countries, the cost of road crashes is $65 billion, which exceeds the total amount received by these countries in development assistance.
5. I'm reminded that there are scientifically proven solutions available today that can save lives. We do not need a vaccine or a new drug discovery to end this crisis. A new sidewalk can reduce the number of people hit walking along the road by almost 90 percent. Improving traffic signals can reduce injuries and death by up to 50 percent. Listen to these kids who are spreading the word about other ways to help.
4. I'm reminded that there's so much more we can do to encourage governments to mandate helmet use for all passengers on motorcycles and to build roads for multiple road users; to move toward a day when every car will be built with a seatbelt, even in the poorest countries.
3. I'm reminded that road safety must be recognized in the next global development agenda. The focus on Millennium Development Goals is extraordinary. We need to keep that momentum and progress going. But let's not reverse that progress by failing to address road safety as a major expanding crisis affecting children as part of the post 2015 development agenda. Please vote for "better transport and roads" to be included in the next global development agenda.
2. I'm reminded of all the people and organizations that make a difference. Read about the trauma doctor in Nigeria who risked his safety to save a young man in a car crash. His story shows the potential to save lives with just a little more resources, a little more attention and a little more understanding.
1. I'm reminded to ask you to help. Please stand in solidarity with me on November 17, the World Day of Remembrance for Road Traffic Victims, to honor those who have died and families who have lost their loved ones while traveling the roads. Here's a website where you can find lots of other ways to get involved.