Main Content
Manager of Digital & Social Media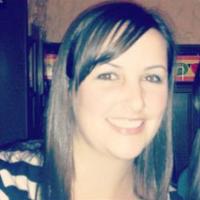 Amanda has seven years of experience in communications and marketing, both in print and online. Enthusiastic about digital media, she enjoys experimenting with new trends and innovative technologies, and is passionate about creating fun and effective user experiences online. Before coming to Safe Kids, Amanda spent five years with the Newspaper Association of America, where she was responsible for web and social media strategy.
Blogs by Amanda Knowles
About Our Blog
The Safe Kids blog covers a wide range of safety topics, offering valuable tips for parents and caregivers to help you keep your kids safe. In addition, you'll find personal stories shared by parents, insights for new moms and dads, ways to get involved and take action, and more.
Meet Our Bloggers
Our bloggers include Safe Kids staff, parents, healthcare professionals, and others interested in raising awareness of preventable childhood injuries. See blogger profiles.
Blogs We Follow
Tag Cloud