Main Content
You are here
Latest Product and Safety News
Safe Kids Worldwide is committed to bringing you the latest in product and safety news. Information on consumer concerns important to child safety will be provided bimonthly. Be sure to sign up for our Product Recall Newsletter to get this information delivered to your inbox!
August 2014
Register Your Kids' Car Seats

Car seats for your kids are among the most important products a parent can buy in their lives, and making sure they are safe is vital. Safe Kids and NHTSA urge you to register your car seats so that you will be among the first to receive information about a recall. You can do so by sending back the manufacturer's warranty card. NHTSA's safercar.gov provides you with links to the major car seat manufacturer registration sites, some of which allow you to register on line.
New Safe Kids Youth Sports Safety Research Report
Safe Kids has teamed up with Johnson & Johnson to release a new research report about the culture of youth sports. We spoke with more than 3,000 teens, parents, and coaches to learn how kids are getting injured and what behaviors lead to serious injuries. Our reseach found that an alarming number of athletes are hiding injuries to stay in the game, athletes sustain injuries as a result of dirty play, and parents are pressuring coaches to play injured athletes. Parents rely on coaches to a large degree to keep their kids safe. Read more in our research report and see the infographic.
E-Cigarette Risk Watch

The World Health Organization and the American Health Organization joined others in urging health officials to place tighter restrictions on e-cigarettes. Further, state attorneys general in 29 states urged the Food and Drug Administration to regulate how e-cigarettes are marketed and sold on-line. The Centers for Disease Control and Prevention has reported that the number of calls to poison centers involving e-cigarette liquids containing nicotine rose from one per month in September 2010 to 215 per month in February 2014, more than half of which involved kids, an increase in calls not found involving conventional cigarettes during the same time period. And, an even more recent CDC report says that a quarter-million young people have tried e-cigarettes but never smoked a cigarette.
New Safe Kids Youth Sports Safety Research Report
Safe Kids has teamed up with Johnson & Johnson to release a new research report about the culture of youth sports. We spoke with more than 3,000 teens, parents, and coaches to learn how kids are getting injured and what behaviors lead to serious injuries. Our reseach found that an alarming number of athletes are hiding injuries to stay in the game, athletes sustain injuries as a result of dirty play, and parents are pressuring coaches to play injured athletes.Parents rely on coaches to a large degree to keep their kids safe. Read more in our research report and infographic.
Magnicube Recall to Refund
The CPSC and Star Networks USA, LLC are announcing a voluntary recall to refund for consumers of Magnicube Spheres and Magnicube Cubes. This action is the result of a settlement of a 2012 administrative case, in which the CPSC alleged that Magnicubes are hazardous and should undergo a mandatory recall. From 2009 to the present, the CPSC has received a number of reports of ingestion of the high-powered, rare earth magnets, with some cases requiring surgery for removal. These magnets are especially dangerous to children and teens, who may ingest more than one magnet, increasing the risk for internal damage. Approximately 22,000 sets of Magnicube Spheres and Magnicube Cubes have been sold. Star Networks will provide a full refund for full sets that are returned and partial refunds for partial sets. This is related to the recall and proceeding of Buckyballs.
July 2014
Warning: Recalled Resold Products Still in Marketplace
The CPSC and Best Buy are warning consumers that Best Buy and other liquidators have continued to sell or resell 10 products that were previously recalled in 2012 and 2013. The products include digital cameras, televisions, subwoofers, dishwashers, dehumidifiers, beverage carbonation systems, electric ranges, gas dryers, travel converters, and office chairs. These products may pose fire, burn, shock, expelled parts, falls, and/or skin irritation hazards to consumers. Units: About 200, with an unknown number of digital cameras.
Planning Ahead for Hurricane Season
The National Oceanic and Atmospheric Administration (NOAA) has reported a potential dip in hurricane activity this season. This possible reprieve, however, does not mean that emergency safety and preparation measures should be neglected. By preparing for the hurricane season by stocking up on and securely storing food, water, and emergency supplies, some dangers can be averted when a hurricane does occur. The FDA also urges the avoidance of floodwaters, which can carry many kinds of contaminants. If food or water supplies come in contact with floodwaters, they should be discarded. Read more tips on food storage, preparation techniques, and safety here. Finally, hurricanes and similar natural disasters bring power outages, but it is important to use gas fired generators with special care.
Buckyball Refunds Now Available
Owners of Buckyballs and Buckycubes magnets can now receive refunds. A trust fund has been set up for the recalls and refunds, which will be monitored by the CPSC. The high-powered magnets pose a danger to children and teens if swallowed, sometimes requiring surgery for removal. Consumers can visit BuckyballsRecall.com to file a claim form. Refunds will amount to the full or partial purchase price, depending on the number of magnets returned. Read more here.
Water Safety this Summer
Summer memories are often filled with fun trips to the beach, pools, or lakes. While bodies of water offer a great way to cool off and relax, it's important to remember basic water safety measures, especially when kids are around. By always actively supervising children by the water, using the Water Watcher Card strategy, teaching children how to swim, and learning how to perform CPR correctly, everyone can help ensure that a summer spent around water will be a safe one. Read more tips on our blog.

Safe Summer Biking
With more and more people riding bikes for fun, fitness, and transportation purposes, NHTSA has released tips for safe summer biking. According to a recent NHTSA report, 48% of bicycling fatalities occurred between 4pm and midnight, with 68% of all fatalities occurred in urban areas. In order for everyone to ride safely, NHTSA recommends that bicyclists always wear a properly fitted helmet and easily visible clothing, obey all traffic laws, ride in a way that will be predictable to drivers, and always check one's bicycle before heading out.
New Chair and 5th Member of CPSC
The U.S. Senate confirmed Elliot Kaye to be the new chair of the Consumer Product Safety Commission and Joseph Mohorovic to be its 5th member. It's been awhile since the agency has had all five Commissioners in place. Chairman Kaye has been deeply involved in brain safety in youth sports and Mr. Mohorovic has experience as an elected state representative and in industry.
CPSC Urges Parents and Kids to Swim and 'Pool Safely'
As summer kicks into high gear, the CPSC is reinforcing the importance of its 'Pool Safely' campaign. The CPSC reports that since Memorial Day this year, 72 children younger than 15 have drowned in swimming pools and spas, according to USA Swimming. Implementing basic safety precautions around pools and spas, teaching yourself and your children how to swim, and learning how to preform CPR could all be potentially lifesaving measures this summer. See more safety tips here.
Never Leave Your Child Behind
Safe Kids and NHTSA are working together again in the campaign to remind parents and caregivers never to leave a child alone in a car. Even with the windows open a few inches, the inside temperature of a car can reach deadly levels in just a few minutes. By always looking in the front and back seats before leaving your car, reminding children that cars are not play areas, and immediately calling 911 if you do see a child alone in a hot car, we can all work together to help keep kids safe this summer. Read more from NHTSA here.

Car Seats and Booster Seats Are Sales Tax Exempt in Florida
In addition to Florida passing the 49th booster seat law in the nation, starting July 1, 2014, child restraint systems, including car seats and booster seats, are exempt from sales tax in Florida. This tax break was signed into law by Florida Governor Rick Scott, which saves Florida families more $121 million in taxes. See more about the legislation and tax break here.
Safe Camping This Summer
Camping is not only an excellent opportunity to get away from it all and relax, it's also a great experience to share with your family. As with any other trip, however, it's important to plan ahead to make sure that everyone has a fun, but safe, time. Always remember to have a stocked first aid kit and plenty of water, plan for the weather, and remain vigilant about water safety. Read more camping tips from our blog.
June 2014
Dallas Bike Helmet Law
Since 1996, Dallas, Texas has had a law in place which requires every individual riding a bike to wear a helmet. However, more recently, in an effort to implement a new bike share program, Dallas is considering repealing this law either in full or just for adults. Safe Kids opposed this action because not only does wearing helmets save tax dollars in terms of health care costs, but ultimately and most importantly prevents injuries, including traumatic brain injury and concussions. In a compromise, the City Council amended the law to allow cyclists 17 and older to ride without helmets but still requires them for the younger cyclists, reports the Dallas Morning News.
NHTSA Encourages All Motorists to be 'Tirewise'
With the kickoff of summer and summer road trips just around the corner, NHTSA is urging all consumers to pay attention to basic tire maintenance, including proper inflation, rotation, and tread, among others. Tire aging, buying, and recalls should also be monitored. NHTSA hopes proper tire maintenance will be a priority of all this summer, as it not only extends the life and use of tires, but helps avoid accidents and crashes, keeping your family safe. See more here.
Safe Kids: Grill Safely This Summer
We all love a summer barbecue, but as with any other cooking appliance, it's important to pay attention to safety. Simply by reading the instruction manual and following a few basic safety precautions, everyone can have a fun and safe summer of grilling. Check out our blog for more tips.
California Companies Ordered to Stop Importing and Selling Hazardous Children's Products
Four companies and six individuals in California have been ordered by a federal judge to stop selling, importing, and distributing certain children's products. These products have been found to contain illegal levels of lead and phthalates, which may cause health problems, and small parts, which may pose a choking hazard. CPSC, which has been involved in the testing and monitoring of these products, has released more information here.
Safe Summer Sports
If your kids are playing sports this summer it's important to remember to keep basic sports safety in mind. Hydration will be especially important in the upcoming hot summer months. For more tips and information check out our sports safety page and read the latest article about sports safety from our President, Kate Carr. Have fun this summer and stay safe!
May 2014
Another Death Reported in a Nap Nanny Infant Recliner
In 2010, Nap Nanny infant recliners were recalled due to a suffocation risk. The recliners are no longer sold in stores, but because another death occurred, raising the total to 6 infant deaths, we join the safety community in raising continued alarm. Remember to dispose of this product from your home immediately and to stay away from them at yard sales, as hand-me-down gifts or on an online auction site.
CPSC Calls for All Children to Learn to Swim in 2014
New reports released this month from the CPSC reveals that nearly 400 pool and spa drownings occur each year in the United States that involve children younger than 15 years old, with more than 75 percent involving children younger than 5. To combat this, the CPSC has launched the Pool Safely Pledge. To learn more about important water safety news that occurred this month, check out the Safe Kids blog.
Kick off Summer Safely
We are all ready for summer fun to kick off, but be sure to keep our summer safety tips in mind to ensure that you have fun all summer long. Check out our blog to learn safety tips for grilling, boating, hiking, driving, and more. Stay safe and have fun!
Prepare for Hurricanes
83 million of us in the United States live in an area that could be affected by a hurricane. Taking a few minutes now to review what your family needs to do and know will help if you are ever faced with hurricane watches and warnings. Check out our blog to learn more. Hurricane season also raises concerns about the use of gas powered generators because they can cause CO, a significant risk to kids.
Florida Booster Seat Law
Florida's child passenger safety law is the weakest in the country. But Florida lawmakers are working to change that by passing a bill sponsored by Rep. Keith Perry (R-FL) and Sen. Anitere Flores (R-FL) that will require children to ride in a booster or car seat through age five. Check out the letter of support we sent to Gov. Scott, encouraging him to sign the bill.
Buckyball Recall Public Trust to be Established:
The voluntary recall of high-powered magnetic sets, or Buckyballs, was announced as part of the settlement of an administrative case filed by CPSC in July 2012, which sought a mandatory recall of Buckyballs and Buckycubes. The settlement called for Craig Zucker to fund a Recall Trust to provide a refund to consumers who own and return the sets. Although the refunds will be funded by Mr. Zucker, they are created and controlled by the CPSC. Safe kids supported the CPSC's efforts to recall the product because of the danger to children.
CPSC at Ports in 2013
CPSC just released their summary of port activity for FY2013. For all of FY2013, more than 12.5 million units of dangerous imports were stopped and prevented from reaching the hands of consumers. About 2.1 million of the units stopped were children's products totaling about 2.1 million units, which included a toy bubble gun with small parts and children's clothes with a lead count that exceeded the legal limit. To learn more click here.
April 2014
Gear up for National Bike Month!
Celebrate National Bike Month this May and remember all the great reasons to ride your bike. You can also take this month to talk to your kids about the importance of riding safely. Check out our blog for tips to keep bike riding safe and fun.
Department of Transportation Rolls Out the GROW AMERICA Act
DOT's Secretary Foxx introduced the GROW AMERICA Act, or Generating Renewal, Opportunity, and Work with Accelerated Mobility, Efficiency, and Rebuilding of Infrastructure and Communities throughout America. The GROW AMERICA Act builds on the bipartisan MAP-21 law which made significant progress on safety and GROW AMERICA can move us further with refinements to make the law more effective in encouraging states to take greater steps toward safety, especially involving kids. Safe Kids, joined by more than 75 of its coalitions around the nation, had provided its wish list on how the new law can work to make kids safer which you can read here.
Never Leave A Child Alone in a Car
New survey results, based on 1,000 parents and caregivers who transport children age six and under, found that despite the dangers of leaving young children alone in hot cars, an alarming number of parents, particularly dads and those with children three years of age and under, say they have left their children alone in a parked car, according to a national online survey conducted by Public Opinion Strategies of Washington, D.C. Check out more of the results here.
New Federal Safety Standard for Soft Infant and Toddler Carriers

The CPSC has approved a new federal mandatory standard intended to improve the safety of soft infant and toddler carriers. The new standard becomes effective in September and incorporates structure, fit and position issues, strap issues, stitching and seam issues, and infant fall issues.

National Window Safety Week

With the weather warming up across the country, families are opening up their windows and enjoying spring. The CPSC is reminding everyone to take steps to prevent strangulations and falls. You can also see our Safe Kids window safety tips here.
Heatstroke Awareness

Another reminder now that spring is here is keep vigilant about the danger of heatstroke- on average, every 10 days a child dies from heatstroke in a vehicle. Remember never leave your child alone in a car, not even for a minute. Also, make sure to keep your car locked when you're not in it so kids don't get in on their own. To learn more about how you can help prevent heat stroke tragedies click here.
March, 2014
Liquid Laundry Packets
CPSC has received about 1,230 reports of children unintentionally injuring themselves with packets, through swallowing or getting chemicals on their skin or in their eyes. Several companies that manufacture these laundry packets have agreed to make changes in order to improve safety. Some of these changes include opaque packaging, labels, and warnings.
3 Poisoning Hazards You May Not Know Are In Your Home
Every year 90,000 children are seen in U.S. emergency departments for exposure to poisons, most of which are associated with commonly used products that are found in the home. Most parents know to keep medicine up and away and to lock up cleaning products. However, other poisoning hazards in your home include button batteries, laundry detergent pods, and carbon monoxide. Check out this report for safety tips around these lesser known hazards.
Brain Injury Awareness Month
This month was Brain Injury Awareness Month. Each year 2.4 million Americans sustain brain injuries including 475,000 children. Check out our Safe Kids Safety Tips to prevent brain injuries in kids.
President Obama Nominates Elliot Kaye to Chair CPSC
On March 27, President Obama nominated Eliot F. Kaye as chairman of the CPSC. Kaye is presently serving as the Commission's Executive Director and has been active in the agency's actions related to reducing head injuries. Safe Kids looks forward to working with Mr. Kaye.
Safe Kids Releases New Medicine Safety Research
Every 8 minutes, or 64,000 times each year, a young child goes to the emergency department for medicine poisoning. To understand what is happening in the home that is putting children at risk, Safe Kids conducted a research study that surveyed grandparents, ages 50+ who regularly take care of grandchildren, about their medication storage and dosing practices. See more here or check out CEO and President Kate Carr on Dianne Sawyer discussing the results.
CPSC Approves New Stroller and Carriage Safety Standards:
This month, the CPSC approved a new stroller and carriage safety standard that will make all carriages and strollers sold after September 10, 2015 safer. The new standard addresses hinge issues that have resulted in pinched, cut, or amputated fingers or arms; this issue had the highest injury rate of all hazards associated with strollers. In addition, the standard deals with issues with broken and detached wheels, parking brake failures, stability, restraint issues, and more.
March is Poison Prevention Month:
March is Poison Prevention Month so take a few minutes to learn more about how you can prevent a poisoning accident in your home here. Half of the 2.4 million calls to Poison Help Number in 2010 involved children ages 5 and under. In fact, 9 out of 10 poisonings occur at home.
Reminder to Change the Batteries in your Smoke or CO Alarm:
With March 9 as the start of Daylight Saving Time, remember to take the time to replace batteries in smoke and carbon monoxide alarms when turning clocks forward. The CPSC recommends that this should be an annual habit, because it just might save your life.
One More Way to Keep Kids Safe in Car Seats
The law requires child seat manufacturers to notify all registered owners by first class mail that their child restraint system is recalled. Let the law protect your by providing the manufacturer of your contact information. Here's how.
February, 2014
CPSC Releases a Storage Chest Alert after 2 Deaths
As reported in January's recalls, two Boston-area children tragically died while playing hide and seek in a chest. The children climbed into a Lane hope chest that latched shut automatically and there was no way to open the airtight chest from the inside. The CPSC and Lane Hope Furniture is urging families to check their homes to make sure they don't have a chest that cannot open from the inside. Another storage product recall is reported above (add link to above). To see what Public Policy Director Anthony Green had to say about this tragedy click here.
Graco Recall Documents Released
The National Highway and Traffic Safety Administration (NHTSA) have released documents related to the Graco car seat recalls. Graco Children's Products are currently recalling almost 4 million car seats due to a faulty seat buckle.
Three Surprising Facts About Safe Sleep
Safe Kids joined with American Baby magazine in a survey of more than 4,500 mothers on safe sleep practices. While the moms told us that most know what the safe sleep best practices are, too many are disregarding them; check out our blog about the survey by Rennie Ferguson, our injury epidemiologist.
Safe Kids Worldwide was invited to provide comments for the National Highway Traffic Safety Administration's (NHTSA) 2014 – 2018 Strategic Plan at a public listening session. Safe Kids Public Policy Director, Anthony Green, saluted the agency for its track record on making cars, highways and communities safer for kids. He also encouraged NHTSA to create a culture of safety among pre-teens, continue to work with states on strengthening graduated driver's license laws and renew a commitment to enforce the use of child restraint systems every time and on every ride. Read the full statement.
Sharing Recall Problems
We learn by sharing. You can go here to report an incident you experienced in your family involving a recalled product. You can also write to us at safekidsrecalls@safekids.org.
CPSC Portable Generator Related Deaths Infographic
The new CPSC infographic is a great tool to learn about the risks associated with portable generators and carbon monoxide deaths. It reminds us not to run portable generators inside the house, even if you keep the windows open. For more tips on cold weather safety, check out our "Hot Tips for Cold Weather" blog.
Bedside Sleeper Ruling from CPSC
The CPSC has publicized a new rule for the manufacturing of bedside sleepers affecting infants up to age 5 months. The ruling hopes to make bedside sleepers, which are used as a safer alternative to co-sleeping, safer.
Further details on the Graco Recall
USA Today explains further details with the Graco child seat recall of 3.8 million seats this month. One key thing to note is that the issue is with the buckle and not with crash protection. The buckle is important because it can become stuck and becomes a problem when there is a need for an emergency quick escape from the car.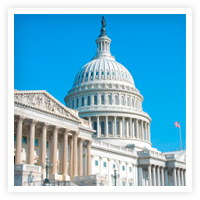 These agencies issue recalls for children's products. For details on how they issue recalls and detailed recall listings, visit their website.
CPSC - Consumer Product Safety Commission
FDA – Food and Drug Administration
NHTSA – National Highway Traffic Safety Administration