Main Content
You are here
Latest Product and Safety News
Safe Kids Worldwide is committed to bringing you the latest in product and safety news. Information on consumer concerns important to child safety will be provided bimonthly. Be sure to sign up for our Product Recall Newsletter to get this information delivered to your inbox!
November, 2013
Safe Kids Capitol Day Educates About Product Safety
On November 20, Safe Kids Worldwide, in coordination with the chairs of new, bipartisan Congressional Kids' Safety Caucus, held its second Safe Kids Capitol Day. The purpose of the event was to educate lawmakers and their staffs about preventing unintentional injury, the #1 killer of kids 19 and under. In a photo blog, the Federal Highway Administration Director Victor Mendez wrote about his experience at the event which he called, "not your typical safety fair."
Global Toy Safety System Works to Keep Kids Safe
Over recent years the CPSC has worked to build a strong toy safety system, which includes measures such as third party testing, strict enforcement of safety standards, and intercepting dangerous toys at ports and stores. Declining recall and toy-related injury trends show these efforts are paying off. Hopefully their work will help have families have a safe holiday season!
PIRG Report on Toys in Time for Holiday Gift Season
The U.S. Public Interest Research Group issued its holiday season report on dangerous toys, concluding that the major concerns are lead and other toxics in toys, choking hazards and noisy toys.
Buckling Up on Charter Buses!
The U.S. Department of Transportation's National Highway Traffic Safety Administration (NHTSA) recently announced the final rule requiring all new buses used by charter companies to have seatbelts for everyone on board. NHTSA Administrator David Strickland said that while travel on motor coaches is generally safe, the large number of passengers and high speeds increase risk of injury when accidents do occur and "adding seat belts to motorcoaches increases safety for all passengers and drivers, especially in the event of a rollover crash."
CPSC Chairwoman Finishes a Successful Four Years
After four years at the Consumer Product and Safety Commission, there is no denying that Inez Tenenbaum made a lasting impact. During her time at the CPSC she successfully oversaw the implementation of many new safety enforcement regulations, cooperated with the toy industry to improve testing policies and safety standards, and increased the transparency of the CPSC. Many of those who worked with Tenenbaum praise her "open and responsive leadership" and respect her willingness to work with others towards a common goal of consumer safety.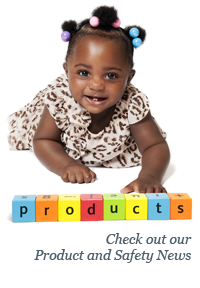 ---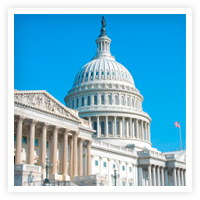 These agencies issue recalls for children's products. For details on how they issue recalls and detailed recall listings, visit their website.
CPSC - Consumer Product Safety Commission
FDA – Food and Drug Administration
NHTSA – National Highway Traffic Safety Administration