Main Content
You are here
Latest Product and Safety News
Safe Kids Worldwide is committed to bringing you the latest in product and safety news. Information on consumer concerns important to child safety will be provided bimonthly. Be sure to sign up for our Product Recall Newsletter to get this information delivered to your inbox!
April 2014
New Federal Safety Standard for Soft Infant and Toddler Carriers

The CPSC has approved a new federal mandatory standard intended to improve the safety of soft infant and toddler carriers. The new standard becomes effective in September and incorporates structure, fit and position issues, strap issues, stitching and seam issues, and infant fall issues.

National Window Safety Week

With the weather warming up across the country, families are opening up their windows and enjoying spring. The CPSC is reminding everyone to take steps to prevent strangulations and falls. You can also see our Safe Kids window safety tips here.
Heatstroke Awareness

Another reminder now that spring is here is keep vigilant about the danger of heatstroke- on average, every 10 days a child dies from heatstroke in a vehicle. Remember never leave your child alone in a car, not even for a minute. Also, make sure to keep your car locked when you're not in it so kids don't get in on their own. To learn more about how you can help prevent heat stroke tragedies click here.
March, 2014
Liquid Laundry Packets
CPSC has received about 1,230 reports of children unintentionally injuring themselves with packets, through swallowing or getting chemicals on their skin or in their eyes. Several companies that manufacture these laundry packets have agreed to make changes in order to improve safety. Some of these changes include opaque packaging, labels, and warnings.
3 Poisoning Hazards You May Not Know Are In Your Home
Every year 90,000 children are seen in U.S. emergency departments for exposure to poisons, most of which are associated with commonly used products that are found in the home. Most parents know to keep medicine up and away and to lock up cleaning products. However, other poisoning hazards in your home include button batteries, laundry detergent pods, and carbon monoxide. Check out this report for safety tips around these lesser known hazards.
Brain Injury Awareness Month
This month was Brain Injury Awareness Month. Each year 2.4 million Americans sustain brain injuries including 475,000 children. Check out our Safe Kids Safety Tips to prevent brain injuries in kids.
President Obama Nominates Elliot Kaye to Chair CPSC
On March 27, President Obama nominated Eliot F. Kaye as chairman of the CPSC. Kaye is presently serving as the Commission's Executive Director and has been active in the agency's actions related to reducing head injuries. Safe Kids looks forward to working with Mr. Kaye.
Safe Kids Releases New Medicine Safety Research
Every 8 minutes, or 64,000 times each year, a young child goes to the emergency department for medicine poisoning. To understand what is happening in the home that is putting children at risk, Safe Kids conducted a research study that surveyed grandparents, ages 50+ who regularly take care of grandchildren, about their medication storage and dosing practices. See more here or check out CEO and President Kate Carr on Dianne Sawyer discussing the results.
CPSC Approves New Stroller and Carriage Safety Standards:
This month, the CPSC approved a new stroller and carriage safety standard that will make all carriages and strollers sold after September 10, 2015 safer. The new standard addresses hinge issues that have resulted in pinched, cut, or amputated fingers or arms; this issue had the highest injury rate of all hazards associated with strollers. In addition, the standard deals with issues with broken and detached wheels, parking brake failures, stability, restraint issues, and more.
March is Poison Prevention Month:
March is Poison Prevention Month so take a few minutes to learn more about how you can prevent a poisoning accident in your home here. Half of the 2.4 million calls to Poison Help Number in 2010 involved children ages 5 and under. In fact, 9 out of 10 poisonings occur at home.
Reminder to Change the Batteries in your Smoke or CO Alarm:
With March 9 as the start of Daylight Saving Time, remember to take the time to replace batteries in smoke and carbon monoxide alarms when turning clocks forward. The CPSC recommends that this should be an annual habit, because it just might save your life.
One More Way to Keep Kids Safe in Car Seats
The law requires child seat manufacturers to notify all registered owners by first class mail that their child restraint system is recalled. Let the law protect your by providing the manufacturer of your contact information. Here's how.
February, 2014
CPSC Releases a Storage Chest Alert after 2 Deaths
As reported in January's recalls, two Boston-area children tragically died while playing hide and seek in a chest. The children climbed into a Lane hope chest that latched shut automatically and there was no way to open the airtight chest from the inside. The CPSC and Lane Hope Furniture is urging families to check their homes to make sure they don't have a chest that cannot open from the inside. Another storage product recall is reported above (add link to above). To see what Public Policy Director Anthony Green had to say about this tragedy click here.
Graco Recall Documents Released
The National Highway and Traffic Safety Administration (NHTSA) have released documents related to the Graco car seat recalls. Graco Children's Products are currently recalling almost 4 million car seats due to a faulty seat buckle.
Three Surprising Facts About Safe Sleep
Safe Kids joined with American Baby magazine in a survey of more than 4,500 mothers on safe sleep practices. While the moms told us that most know what the safe sleep best practices are, too many are disregarding them; check out our blog about the survey by Rennie Ferguson, our injury epidemiologist.
Safe Kids Worldwide was invited to provide comments for the National Highway Traffic Safety Administration's (NHTSA) 2014 – 2018 Strategic Plan at a public listening session. Safe Kids Public Policy Director, Anthony Green, saluted the agency for its track record on making cars, highways and communities safer for kids. He also encouraged NHTSA to create a culture of safety among pre-teens, continue to work with states on strengthening graduated driver's license laws and renew a commitment to enforce the use of child restraint systems every time and on every ride. Read the full statement.
Sharing Recall Problems
We learn by sharing. You can go here to report an incident you experienced in your family involving a recalled product. You can also write to us at safekidsrecalls@safekids.org.
CPSC Portable Generator Related Deaths Infographic
The new CPSC infographic is a great tool to learn about the risks associated with portable generators and carbon monoxide deaths. It reminds us not to run portable generators inside the house, even if you keep the windows open. For more tips on cold weather safety, check out our "Hot Tips for Cold Weather" blog.
Bedside Sleeper Ruling from CPSC
The CPSC has publicized a new rule for the manufacturing of bedside sleepers affecting infants up to age 5 months. The ruling hopes to make bedside sleepers, which are used as a safer alternative to co-sleeping, safer.
Further details on the Graco Recall
USA Today explains further details with the Graco child seat recall of 3.8 million seats this month. One key thing to note is that the issue is with the buckle and not with crash protection. The buckle is important because it can become stuck and becomes a problem when there is a need for an emergency quick escape from the car.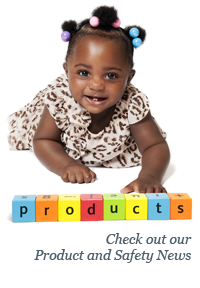 ---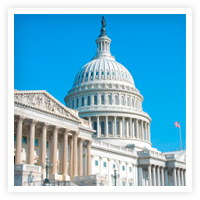 These agencies issue recalls for children's products. For details on how they issue recalls and detailed recall listings, visit their website.
CPSC - Consumer Product Safety Commission
FDA – Food and Drug Administration
NHTSA – National Highway Traffic Safety Administration