You are here
America's Favorite Crossing Guard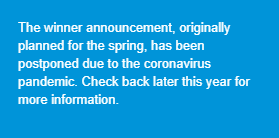 The Voting is over and our top 5 nominees have been voted to the next stage.

Now that voting is over, a panel of judges will review the top five crossing guards with the most votes and select one winner. The winner will be announced later this year when school is back in session. The winning crossing guard will receive $500 worth of new crossing guard gear and accessories, as well as a celebration at their school.

Congratulations to the finalists and all nominees.

View the official contest rules here.

William (Billy) Weldon
Mr. Billy has received honors in his life (2Bronze Stars, Purple Heart, Flagstaff's Male Citizen/Year, AZ's Veterans HOF, and MORE!). Still, one of his most cherished honors would undoubtedly be "America's Favorite Crossing Guard"! He has volunteered as our beloved crossing guard for 13yrs! Under his safety vest, he is often dressed in full military attire as he rushes to multiple veteran funerals across the state. Other days, he is in Marshall blue beaming with pride or all pink in support of one's battle w/ cancer. He has a hug/high-five for all students as he greets them by name. He is immersed in our culture (runs in school jog-a-thon and purchased flags for each room). He is the reason Marshall is AZ's first "Purple Heart Elem School". He volunteers because he genuinely loves the students/staff. Please help us honor his commitment, spirit, & unwavering support.
Eva Marshall Magnet Elementary School
Flagstaff, Arizona
Submitted by: J. Reasor