You are here
Safe Roads | Safe Kids Summit
The 2016 Safe Roads | Safe Kids Summit
December 8-9, 2016 at the JW Marriott Hotel
1331 Pennsylvania Ave NW, Washington, DC 20004
Follow the conference on our Twitter page and join the discussion by including #ProtectKidsOnTheMove.
The Safe Roads | Safe Kids Summit is a biennial event designed to significantly enhance the visibility of global road safety on the international agenda and to reduce the number of deaths and injuries among children. The Summit offers stakeholders at all levels the opportunity to work together in a manner that is action-oriented and focused on meaningful outcomes, including international organizations, governments, corporations, foundations, researchers, non-governmental organizations, health care workers, first responders, law enforcement, families and children.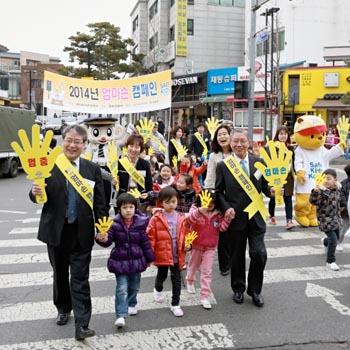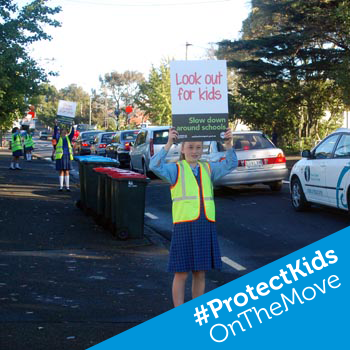 The 2016 Safe Roads | Safe Kids Summit will help build momentum for urgently-needed progress on road safety for children worldwide. The Summit will focus on rapid implementation of the United Nations Sustainable Development Goals (Global Goals) as they apply to road safety for children. It will be a unique and different road safety event, including:
Inspirational keynote addresses from innovative leaders who are transforming the way we tackle safety for children;
Dynamic and interactive "incubator" sessions designed to catalyze swift progress;
A strong focus on private sector commitment;
An in-depth look at key regions of the world including China, Qatar, and Latin America; and
Awards for outstanding activists who are pointing the way to a safer future for children.
DATE, LOCATION AND REGISTRATION INFORMATION
The 2016 Safe Roads | Safe Kids Summit will be held on December 8-9, 2016, in Washington D.C. at the JW Marriott Hotel, 1331 Pennsylvania Ave NW, Washington, DC 20004. Space is limited for this event.
The agenda for the Summit, including confirmed speakers, is available here:
Registration for the 2016 Summit is now open. In order to register for the Summit, please refer to the link provided on your invitation, or email summit@safekids.org for more information.
For information on sponsorship opportunities, please contact Shannon Sullivan, Chief Development Officer, at ssullivan@safekids.org. For any other information about the upcoming Summit, please contact us at summit@safekids.org.
2016 Summit Supporters
Major supporters of the 2016 Safe Roads | Safe Kids campaign include FedEx, General Motors, and DENSO.

2014 Summit
The 2014 Safe Roads | Safe Kids Summit, held in Washington, DC on December 11-12, 2014, included more than 250 participants from more than 30 different nations. It succeeded beyond expectations in focusing on topics of critical importance to children, and participants planned strong action steps to increase awareness, accelerate advocacy, improve data collection and expand programs. The Summit launched our ongoing Safe Roads | Safe Kids global road safety campaign, and it served as the U.S. kickoff for the #SaveKidsLives campaign, which has already garnered more than 1 million supporters. It also created exciting partnerships that boosted support for Global Road Safety Week in 2015.
Participants heard from top international, government, corporate, and NGO leaders, but they also heard from unexpected voices, including entrepreneurs and innovators. Safe Kids Worldwide released a comparative research report on knowledge, attitudes and behaviors on road safety in six nations. And the outstanding contributions of two road safety leaders were recognized: Zoleka Mandela, the granddaughter of Nelson Mandela and an outspoken road safety advocate; and Jean Todt, the President of the Federation Internationale de l'Automobile and recently appointed UN Special Envoy on Road Safety. FedEx, GM Foundation, the FIA Foundation for the Automobile and Society, Scholastic and Dorel Juvenile provided critical support.