You are here
Public Policy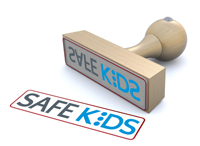 People often ask themselves: Can one person really make a difference? When it comes to preventing unintentional injuries—the number one killer of kids in the United States and a major problem around the world—the answer is yes.
Changing attitudes and ideas starts from the ground up. Safe Kids works with more than 400 coalitions to spread the word about injury prevention and engages state legislatures, city councils and school boards to advocate on behalf of children at a local level. Similarly, we partner with lawmakers and regulators in Congress and at federal agencies to elevate child safety issues at a national level and work with partners around the world to make this a top priority on the global agenda.
Below you can find more information about:
Our Issues
The policy team focuses on a host of issues to protect kids from serious injuries. Learn more about what we do and our latest efforts.
Examples of Success
Twenty-five years ago, seeing a young child in a car seat or booster seat or using a seat belt was rare. But now it is second nature. That's because of laws, enforcement, public awareness and vigilant parents. Learn more about our success stories.
Take Action
Contact your state and federal policymakers and ask their support to keep kids safe. Make your voice heard today!
Find Your State's Laws on Child Safety
We know many of you visit our site for information on the latest safety laws in your state. While we no longer track these, we have other resources that can help you.
Recalls
Twice a month we compile a list of the most recent children's product recalls.
Product and Safety News
Read our latest product and safety news.
Public Policy Library
Find the latest public policy resources, including policy reports, letters of support, issue briefs and model laws. Learn more.