Dr. James Andrews
Dr. James R. Andrews, M.D., is internationally known and recognized throughout the world for his scientific and clinical research contributions in knee, shoulder and elbow injuries, and his skill as an orthopaedic surgeon. As a founding partner and medical director for the Andrews Institute in Gulf Breeze, Fla., as well as a founding member of the American Sports Medicine Institute, Dr. Andrews has been the mentor for more than 150 orthopaedic/sports medicine fellows and more than 30 primary care sports medicine fellows. Involved in education and research in sports medicine and orthopaedic surgery, he has made major presentations on every continent and has authored numerous scientific articles and books.
Dr. Andrews is a member of the American Board of Orthopaedic Surgery and the American Academy of Orthopaedic Surgeons. He has served on the Board of Directors of the American Orthopaedic Society of Sports Medicine, and served as Secretary of that Board from May 2004 to May 2005.
Dr. Khaled Basiouny
Dr. Basiouny has certifications from the American Board of Surgery in General Surgery and in Surgical Critical Care. Dr. Basiouny earned a bachelor's degree from the University of Alabama at Birmingham. After serving as a U.S. military officer, he returned to UAB to his medical degree. He completed his residency in general surgery at York Hospital in Pennsylvania and his critical care fellowship at the University of North Carolina at Chapel Hill.
Dr. Basiouny's clinical interests include trauma, critical care and shock. He worked in areas of global surgery and has done several projects to improve surgical access in underserved areas. He has worked in disaster planning and multiple facets of injury prevention. He is published in the basic and clinical sciences. As an active teacher, Dr. Basiouny has received multiple teaching awards and accolades including awards in humanism and compassionate medicine.
Brie Boothby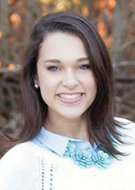 Brie Boothby is a rising freshman at Ohio University. While a junior at Riverbend High School in Virginia, Brie suffered a severe concussion during a field hockey game. She has struggled to overcome the symptoms of her concussion and is still working to return to normalcy.
She created a peer support group called Concussion Connects to help others cope with the effects of suffering a severe concussion after her own sports injury. Brie has become an advocate for concussion awareness and has worked with Safe Kids on sports safety campaigns.
Dr. Doug Casa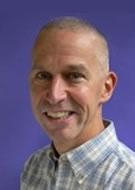 Dr. Doug Casa, expert on Hydration and CEO, Korey Stringer Institute. My life has been shaped by an event that occurred in 1985. While running a 10K race on the track in Buffalo, New York, on a very hot day, I collapsed on the last lap due to an exertional heat stroke. My ambition since regaining consciousness in the hospital has been to conduct research and provide education that could enhance our understanding of this potentially deadly condition.
In April 2010 I joined forces with Kelci Stringer (the widow of Korey Stringer who died from heat stroke in 2001 while playing in the NFL for the Minnesota Vikings) to form the Korey Stringer Institute (KSI) at the University of Connecticut. The mission of the KSI is to provide education, advocacy and resources to try and prevent sudden death in sports, especially as it relates to exertional heat stroke.
Mike Ditka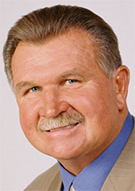 Mike Ditka is a Pro Football Hall of Famer who holds the distinction of being one of the greatest winners of all time. After being named a Consensus All-American at the University of Pittsburgh, Ditka set numerous records as a tight end for the Chicago Bears, Philadelphia Eagles and Dallas Cowboys. He coached the Bears from 1982-1992, compiling a win-loss record of 112 to 68 during that span. He guided the Bears to six NFC Central divisional titles, in addition to three NFC title games. His '85 Bears won the NFL crown in Super Bowl XX, a team considered one of the greatest in NFL history after going 18-1 that season. Ditka was twice named the NFL's Coach of the Year (1985 and 1988), and from 1985-1998, he led the Bears to 52 wins – the most ever by an NFL team in a four-year span.
Following his time with the Bears, Ditka served as head coach for the New Orleans Saints from 1997 to 2000. In total, he won three Super Bowls as a player (Dallas – Super Bowl VI), an assistant coach (Dallas – Super Bowl XII) and as a head coach (Chicago – Super Bowl XX). He was elected to the Hall of Fame in 1988. Currently, Mike is a commentator and analyst for ESPN. He is involved with many charitable organizations, including a facility for developmentally challenged youths.
Tom Farrey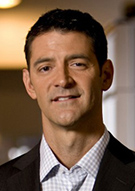 Tom Farrey leads the Aspen Institute's Sports & Society Program, whose mission is to convene leaders, facilitate dialogue and inspire solutions that help sport serve the public interest. With the support of the Aspen Institute, he founded the program in 2011 and in April 2013 launched Project Play, a multi-year, multi-stage effort that provides the thought leadership for sport to build healthy communities, starting with universal access to an early positive experience in sports. Farrey is also an award-winning journalist whose reports have appeared on ESPN's Outside the Lines, SportsCenter and E:60, and ABC's World News Tonight, Good Morning America and This Week with George Stephanopolous. His stories have won the 2014 Alfred I. duPont/Columbia University Award, 2013 Edward R. Murrow Award and two Emmy Awards.
At both the Aspen Institute and ESPN, he has explored the connections between sport and the largest themes in society, education, globalization, technology, race, and ethics, among others. He is seen as a thought leader on topics including youth and college sports. He is author of Game On: The All-American Race to Make Champions of Our Children (2008, ESPN Books), an investigation of modern youth sports used as a text on many college campuses.
Dr. Gerry Gioia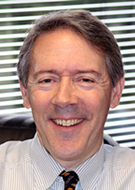 Dr. Gioia is Division Chief of Pediatric Neuropsychology and directs the SCORE Concussion Program at Children's National Health System. He is Professor of Pediatrics and Psychiatry at GWU School of Medicine. Within the concussion field, he has published numerous articles, developed assessment/ management tools, and co-authored the CDC's "Heads Up" toolkits.
Dr. Brian Hainline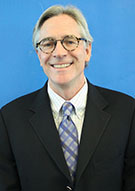 Brian Hainline, M.D., is Chief Medical Officer of the National Collegiate Athletic Association (NCAA). As the NCAA's first Chief Medical officer, Brian oversees the NCAA Sport Science Institute, a national center of excellence whose mission is to promote and develop safety, excellence and wellness in college student-athletes, and to foster life-long physical and mental development. Brian has been involved in sports medicine for over 20 years, having served on the New York State Athletic Commission, the USOC Sports Medicine Committee and as a founding member of the Executive Committee of the American Academy of Neurology Sports Neurology Section, where he currently serves as vice-chair.
Brian has played a pivotal role in the development of health and safety standards in tennis, both nationally and internationally. He was Chief Medical Officer of the US Open Tennis Championships for 16 years, and then served as Chief Medical Officer of the United States Tennis Association before moving to the NCAA. He is chair of the International Tennis Federation Sport Science & Medicine Commission, and oversaw the rollout of international wheelchair tennis competition, a sport for which he wrote the rules of eligibility for both para- and quad-tennis. Brian is Clinical Professor of Neurology at New York University School of Medicine and Indiana University School of Medicine.
Buddy Teevens

Buddy Teevens is the head coach of the Dartmouth University football team, a position he held from 1987-91 and resumed in 2005. Having led Dartmouth to the 1978 Ivy League championship as a player, Coach Teevens won back-to-back titles in 1990 and 1991, and won a co-championship this season. In addition to Dartmouth, Teevens served as the head coach at the University of Maine, Tulane University and Stanford University.
At Dartmouth University, Teevens has instituted a number of changes meant to keep his players safe and to improve their performances on game day. One of the more notable changes is that Teevens does not permit his players to tackle each other in practice, instead using robotic tackling dummies. Teevens credits these changes for improved team chemistry that led his 2015 squad to a league co-championship.