ABOUT THE INITIATIVE
Although fully automated vehicles are not yet publicly available, there already exists partially automated vehicle safety features, such as lane keeping assist systems, adaptive cruise control, blind spot monitoring and self-parking, are already readily available in newer vehicle models and are helping to keep roads safer, both for passengers and other road users. Fully automated vehicles (AVs), vehicles designed to drive themselves without the attention or action of a human, are an inevitable part of the U.S. transportation system's future.
Safe Kids has been looking to the future of child passenger safety (CPS) as it relates to AVs for several years and seeks to understand the potential challenges to child passenger safety (CPS) created by AVs and the anticipated shift in education and awareness raising efforts that will be needed to ensure the safety of children in the future.
Safe Kids in Automated Vehicles Alliance
Mission
To prevent child injuries in automated vehicles.
Leadership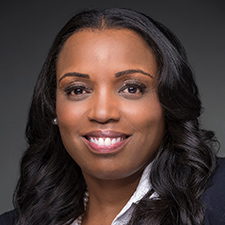 Torine Creppy is the President of Safe Kids Worldwide, a global nonprofit dedicated to protecting kids from preventable injuries. Torine works with partners, donors, legislators and community leaders around the world to develop and implement strategic initiatives, create partnerships and inspire behavior change to keep kids safe at home, on the road and at play. Ms. Creppy is a passionate advocate on Capitol Hill and is dedicated to finding new ways to reach high-risk and underserved communities.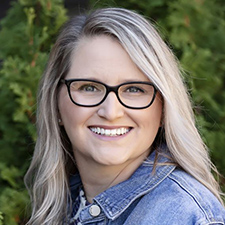 Kristy Brinker Brouwer is a Mechanical Engineering Professor at Kettering University with over 20 years of industry experience in safety restraints, occupant protection, and military robotics and autonomous vehicles. Kristy is a certified child passenger safety technician instructor.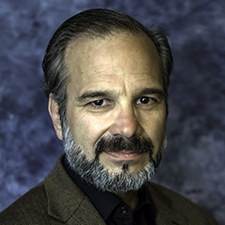 Joe Colella has been in the traffic safety field for 28 years, beginning as a child passenger safety advocate. Joe is now the Director of Child Passenger Safety for the Juvenile Products Manufacturers Association. He is a member of the Safe Ride News editorial board and the Society of Automotive Engineers Child Restraint Systems Standards Committee.
Partners
The Safe Kids in Automated Vehicles Alliance (SKAVA) is a group of developers, manufacturers, researchers, educators, and advocates working to ensure that the safety needs of children are actively considered throughout the research, testing, and development of automated vehicles (AVs). SKAVA's priority is to facilitate stakeholder discussion, collaboration, and action toward enhancing the safety of children as automated vehicles evolve, thereby reducing the risk of injury and death.
SKAVA Partners
Allison Schmidt, Britax
Dr. Ben Hoffman, AAP
Bonnie Kozial, AAP
Carrisa Johns, Orange County, FL
Corey Campbell, DECA, Inc. & SAE
Danielle Barrett, Independent Safety Restraint Engineer
Denise Donaldson, Safe Ride News
Dinos Visvikis, Cybex
Emma Sartine, Children's Hospital of Philadelphia
Eric Dahl, Evenflo
Gabe Capella, LHP Engineering
Jalaj Maneshwari, Children's Hospital of Philadelphia
Jeff Lockie, WAYB
Jessica Jermakian, IIHS
Jon Sumroy, mifold
Julie Mansfield, Ohio State University
Shannon Parker, Newell
Stephanie Shaw, NTSB
Steve Neemah, LHP Engineering
Tara Cozier, Newell
Valentina Graci, Children's Hospital of Philadelphia
Kevin Gay, Uber
History of the Initiative
Blue Ribbon Panel
Safe Kids Worldwide convened a Blue Ribbon Panel (BRP) of nationally recognized child safety advocates and transportation experts in 2018 to discuss the unique safety considerations of children in automated vehicles. The BRP Children in Automated Vehicles recommendations report (October 2018) serves as a call to action for automated vehicle developers to evaluate and ensure their products are created with the protection of child passengers in mind. In the 2018 press release, the BRP specifically asked the automated vehicle industry to:
Support child-focused regulations,
Test automated vehicles in ways that consider child passengers,
Design vehicles that are family-friendly,
Conduct research on the appropriate level of supervision in automated vehicles, and
Ensure all marketing and advertising shows children riding in automated vehicles according to best practices.
Children in Automated Vehicles Consortium
The BRP also recommended convening a multi-year consortium to monitor research and progress, and to generate ongoing policy statements and advocacy guidance that reflect an evolving field. To continue the work of the BRP, the Children in Automated Vehicles Consortium was subsequently formed to monitor developments in the AV field and implement the BRP recommendations. The Consortium, a network of subject matter advocates and specialists, was organized into two broad working groups:
Policy/Legislation and Enforcement Working Group
Public Information and Education Working Group
Acknowledgments
Safe Kids Worldwide would like to thank the following Consortium members for their time and dedication to exploring these issues and helping to develop this toolkit.
Consortium Members
Kristy Brinker Brouwer, Kettering University
Jessica Butterfield, Child Safety Advocate
Katie Carpenter, Safe Kids Oklahoma
Joseph Colella, Child Passenger Safety Juvenile Products Manufacturers Association
Denise Donaldson, Safe Ride News Publications
Maria Glorioso, Glorioso Law Firm
Carma Hanson, Altru Health System | Safe Kids Grand Forks
Carrisa Johns, Orange County Sheriff's Department | Safe Kids Orange County
Deepika Kandasamy, John Snow, Inc.
Sjaan Koppel, Monash University
Jennifer Pelky, Toyota
Nan Peterson, Child Health Advocate
Kelly Powell, Community Partners of South Florida | Safe Kids Palm Beach County
Erin Sauber-Schatz, Centers for Disease Control & Prevention
Stephanie Shaw, National Transportation Safety Board
Melissa Smith, Denso
Costandinos Visvikis, Industrial Relations | Child Safety CYBEX GmbH
Heather Watson, CarseatBlog.com
Kedrick R. Wills, Idaho State Police
Danielle Wolfe, Insurance Institute for Highway Safety
We would also like to acknowledge the support of the following people who assisted the Consortium in their research:
Aditya Belwadi, Ph.D., formerly with the Center for Injury Research and Prevention, The Children's Hospital of Philadelphia
Sergeant Scott Carlson, Traffic Crash Reporting Unit, Michigan State Police Department
John Hardiman, NJM Insurance Company
Jeff Heinz, Palm Beach County Fire Rescue
Matt Moore, Senior Vice President for the Highway Loss Data Institute
John Siegler, Ph.D., Research Psychologist, Department of Transportation, NHTSA
Lorrie Walker, retired Safe Kids Worldwide Training and Technical Advisor
For general information, contact [email protected].
For media-related questions, contact: Gary Karton, Content Advisor, at [email protected] or at 202-662-0630.