Main Content
You are here
May 2013 Product Safety Recalls
5/31/2013 FDA: International Desserts is voluntarily recalling Uncle Eddie's vegan oatmeal chocolate cookies because they may contain undeclared walnuts.
5/30/2013 CPSC: Fred Meyer is voluntarily recalling "Chicken Dance" Tap Dance Easter Chick toys because the toy's music can reach decibel levels that pose a hearing damage hazard.
5/30/2013 FDA: Cheryl's is voluntarily recalling Buttercream Frosted Cinnamon Pumpkin Cookies because they may contain undeclared peanuts.
5/29/2013 CPSC: Pottery Barn Kids is voluntarily recalling Sweet Lambie Crib Bumpers because the thread in the stitching can come loose and pose an entanglement hazard.
5/29/2013 CPSC: Vive La Fete is voluntarily recalling children's two-piece pajama sets due to risk of burn injury because they do not meet federal flammability standards.
5/29/2013 CPSC: H&M is re-announcing its voluntarily recall of children's water bottles because the spout can break off and pose a choking hazard. (previously recalled in September 2012)
5/28/2013 CPSC: Mervin Manufacturing is voluntarily recalling GNU Snowboard Bindings because the ankle straps can break and pose a fall hazard.
5/21/2013 CPSC: Lea Industries is voluntarily recalling children's beds because the support rails can break and pose a fall hazard.
5/20/2013 FDA: Eco-Cuisine is voluntarily recalling all brownie, muffin, cookie, scone & pancake mixes and beef, chicken & sausage style quick mixes because they may be contaminated with salmonella.
5/17/2013 FDA: LL Bakery, Inc. is voluntarily recalling all white breads because they may contain undeclared milk products.
5/16/2013 CPSC: Powell Company is voluntarily recalling Anywhere Lounger Bean Bag Chairs because the zipper can open to expose small beads and pose a suffocation hazard.
5/16/2013 CPSC: Avon is voluntarily recalling a microwave popcorn maker because it can overheat and pose a fire hazard.
5/16/2013 CPSC: Zulily is voluntarily recalling Deezo children's hooded sweatshirts because the drawstrings pose a strangulation hazard.
5/15/2013 CPSC: Optimus is voluntarily recalling portable electric heaters due to fire hazard.
5/10/2013 FDA: Smart & Final is voluntarily recalling tri-color cheese tortellini due to undeclared wheat, eggs and milk.
5/10/2013 CPSC: Meijer is voluntarily recalling convection heaters due to a fire hazard.
5/9/2013 FDA: Dairy Fresh is voluntarily recalling Vanilla & Chocolate ice cream because it incorrectly contains Heavenly Hash ice cream, which contains almonds, coconut, and soy.
5/9/2013 CPSC: Family Dollar Stores is voluntarily recalling Optimus Tower Quartz heaters due to overheating and fire hazards.
5/8/2013 CPSC: Surly Bikes is voluntarily recalling bicycle forks, which connect the handlebars to the wheels, because the fork can bend above the disc brake mount posing a fall hazard.
5/6/2013 FDA: Hannaford Supermarkets is voluntarily recalling oatmeal cookie and cookie platters because they may contain undeclared nuts.
5/2/2013 CPSC: Hillerich & Bradsby are voluntarily recalling Louisville Slugger OneX Fastpitch softball bats because the bat's barrel can separate from the handle during use and pose an injury hazard.
5/2/2013 FDA: Nestlé USA's Pizza Division is voluntarily recalling four different frozen pizzas because they may contain fragments of clear plastic.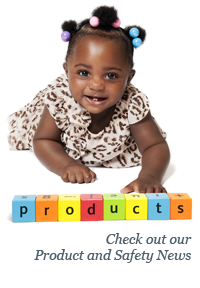 ---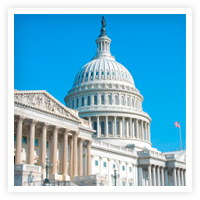 These agencies issue recalls for children's products. For details on how they issue recalls and detailed recall listings, visit their website.
CPSC - Consumer Product Safety Commission
FDA – Food and Drug Administration
NHTSA – National Highway Traffic Safety Administration