You are here
Research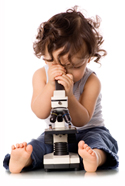 The Safe Kids Worldwide Research Department works to ensure the scientific integrity of our organization's childhood injury prevention efforts. Among the questions we seek to answer: What are the emerging risks to children? Are rates of injuries and deaths rising for certain dangers and falling for others? Are our programs leading to behavior change – and ultimately saving lives and preventing needless emergency room visits and hospitalizations?
Our work helps adults understand the dangers kids face as they ride in motor vehicles, walk to school and community events, swim, play sports and relax in their own homes. We explore how and why injuries happen, and identify promising practices for prevention.The information we create (primary research) or gather (secondary research) helps the staff, member countries and coalitions with their programs, advocacy, fundraising and communications.
Among the methods we use to gather data to keep kids safe are focus groups, parent and caregiver polls, observational studies and mining of existing databases. Yet no matter what methods we use, the goal of Safe Kids research is always discovering new ways for children to live and grow in a safer world.
Here is a List of Our Latest Research