You are here
Get Involved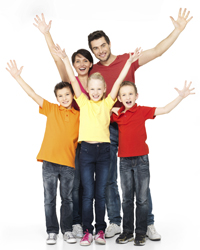 It's a kid's job to be curious, explore and discover. It's our job to keep kids as safe as possible while they're at it so they can grow up to do all the great things kids are meant to do.
And we need your help.
We know you're busy with many demands on your time, so we'll make it easy for you. Because even if you have just a minute, there is something you can do to make a big impact on a child – whether it's your child or a child around the world who needs our help.
And we can't think of a better way to spend a minute.
Be a Hero for Kids by Getting Involved in the Following Ways