You are here
Partner with Us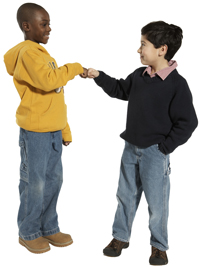 At Safe Kids, one of our points of pride is the longevity of our corporate partnerships. Johnson & Johnson was our founding supporter and continues to be a vital partner 25 years later. We've been working with Bell Sports for 25 years; General Motors for 16 years; and FedEx for 15 years.
Beyond funding, these companies have become trusted partners and champions of child injury prevention, helping Safe Kids to innovate and improve how we reach and engage parents, caregivers and kids.
More Information
To learn more about corporate partnership opportunities, please contact Susan Porter-Corsini at scorsini@safekids.org.