You are here
Promoting Road Safety for Children | Safe Kids Worldwide
Safe Kids Worldwide, a global organization dedicated to preventing injuries in children, has unique expertise in the area of promoting road safety for children. The Safe Kids Buckle Up Program™, Safe Kids' signature child passenger safety program that started in the United States and is being replicated globally, uses research, education, awareness and public policy to protect children in and around cars. Through this program, supported by the GM Foundation, Safe Kids has reached more than 23 million people, checked more than 1.7 million car seats and distributed more than 600,000 child safety seats to families in need. Safe Kids has also been instrumental in changing CPS laws across the United States. In 2001, only two states had booster seat legislation; now 49 states have child passenger restraint laws that include booster seat usage.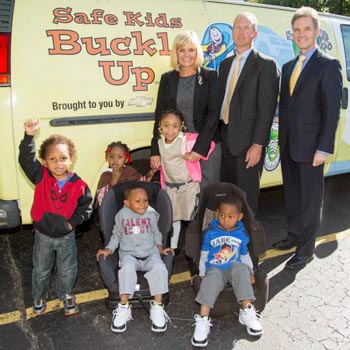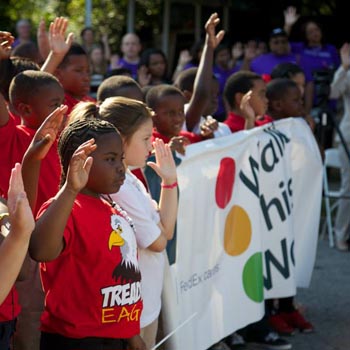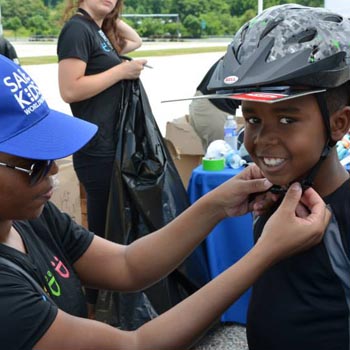 Walk This Way, Safe Kids' signature pedestrian safety program, is supported by FedEx and uses research, education, awareness and policy to protect child pedestrians in Brazil, Canada, China, India, Mexico, the Philippines, South Korea, Thailand, the United States and Vietnam. This program reaches more than 2 million children in more than 4,000 schools around the world every year.
Safe Kids Worldwide has been designated by the United States federal government as the certifying body for the National CPS Certification Training Program. It administers all aspects of CPS certification and maintains a directory of certified CPS technicians and instructors. Safe Kids is globally recognized for its expertise in CPS and has held certification courses and CPS training programs in Abu Dhabi, Bahrain, China, Dubai and Qatar. To date, more than 135,000 people have successfully completed the CPS Certification Training Program, and there are 30,000 active technicians.
Additionally, Safe Kids Worldwide, in partnership with Bell for the past 25 years, has worked extensively in the United States to promote the use of helmets and educate parents and children on how to safely ride bicycles and two-wheelers.
In 2014, Safe Kids is launching the Safe Roads | Safe Kids road safety campaign to further raise awareness of road safety for children and to help prevent global road injuries to children. The Safe Roads | Safe Kids Global Road Safety Summit, which will be held at the JW Marriott in Washington, D.C., on December 11-12, 2014, will serve as the official launch of this campaign. Learn more about the event.