The 2019 United Nations Global Road Safety Week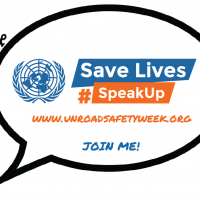 Monday, May 6, 2019 is the beginning of the United Nation's 5th Global Road Safety Week (GRSW). This year's theme is Leadership for Road Safety. The goal is to mobilize leaders and road safety stakeholders to take action that will help reduce deaths and injuries from road traffic crashes by half by the year 2020.
A growing epidemic of traffic injuries is devastating this generation of children around the world. More than 500 children are killed every day as a result of road traffic collisions, and tens of thousands are injured, often suffering lifelong disabilities. Children living in low- and middle-income countries are most at risk, with more than 90 percent of child road deaths occurring in these areas.
Unless we take action now, the global toll of traffic injuries will continue to increase, placing millions of children at risk. The number of vehicles on the road is expected reach two billion by 2030, and road traffic injuries among both children and adults are expected to surpass HIV/AIDS, malaria and tuberculosis as a cause of death worldwide.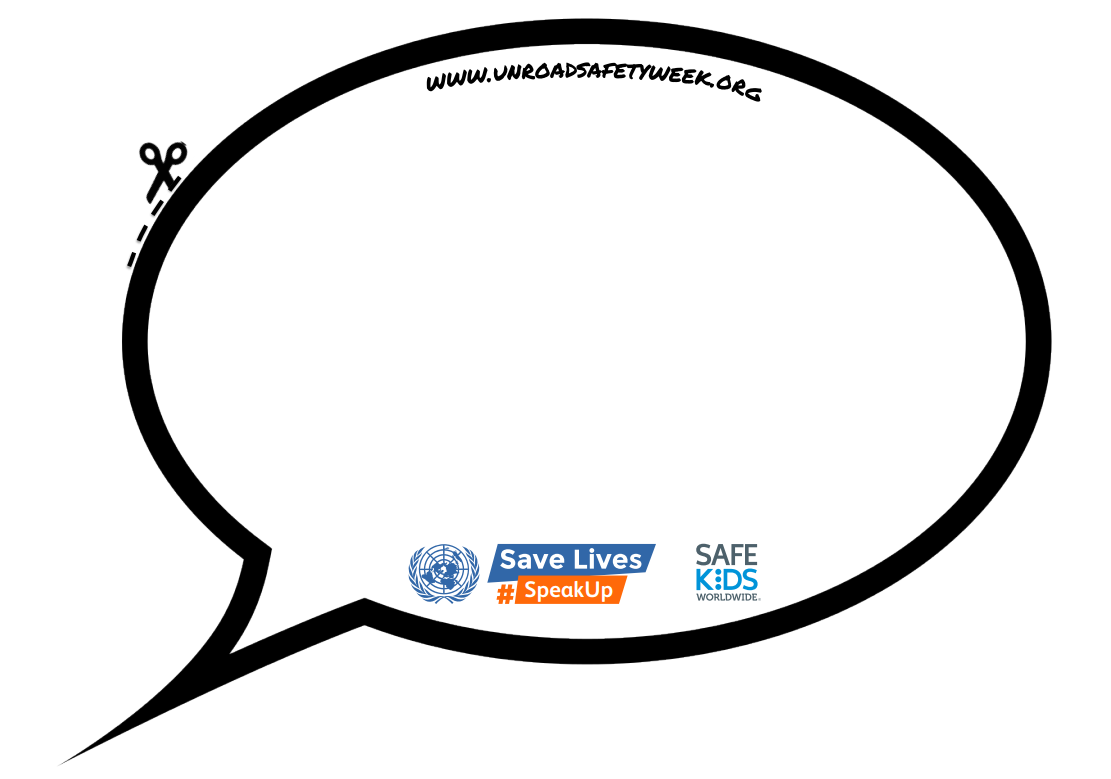 You can participate in the United Nation's GRSW campaign – #SpeakUp to Save Lives. The campaign is separated into three steps – the first is to assess your journey, the second is to record your demand(s), and the third is to urge decision-makers to make a pledge to act on them: My Journey, My Demand(s), My Solution. You can share your journey, demands and solutions on social media using this signboard.
As part of Global Road Safety Week, Safe Kids Worldwide will share safety tips and information in these different road-related risk areas:
Bike Safety
Bike to School Day is May 8! Check out these safety tips and this video to ensure your child is properly wearing their helmet.
Child Passenger Safety
Child Passenger Safety Technician Month takes place every May. Check out the Ultimate Car Seat Guide to ensure your child's car seat is installed properly.
Pedestrian Safety
Review these safety tips to make sure you're walking safely. Check out this infographic on How to Not Get Hit By a Car.
Safe Kids coalitions will hold road safety events in their own communities across the United States. Safe Kids Worldwide will also support GRSW events in Argentina, Cameroon, Ecuador, Jordan, Kenya, Nepal, New Zealand, Malaysia and Uruguay.
At Safe Kids Worldwide, we work on the important issue of road safety every day as part of our mission to prevent childhood injuries on the road, in the home and at play. Please join us in creating a safer future for our children.