8 Tips to Keeping Halloween Safe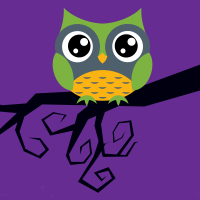 Halloween is, hands down, my favorite holiday. It has been for as long as I can remember and for so many reasons:
My mother's amazing homemade costumes for my two brothers and me (The Three Musketeers and Ninja Turtles were obvious standouts).
The crunch of fallen leaves on the pavement at night adding to the spooky allure.
Creating detailed plans with friends to canvas as many neighborhoods as we could in one night; you HAD to know the best path to take or risk being left with nothing.
And, of course, the candy (all the Reese's and KitKats, please).
The holiday has made so many fond memories for me and my family and helped to instill a love of fall that still lives with me today.
When I was young, I had no idea that Halloween was a scary night for another reason. On average, children are more than twice as likely to be hit by a car and killed on Halloween than on any other day of the year.
The good news is there are some simple tips to help parents make this special night safer for their little monsters:
Halloween Safety Tips
Costumes can be both creative and safe. The most important thing is to make sure kids can be seen by drivers. Decorate costumes and bags with reflective tape or stickers and, if possible, choose light colors. Masks can obstruct your vision, so choose non-toxic face paint and make-up whenever possible. Carry glow sticks or flashlights so you can see better, as well as be seen by drivers.
Cross the street safely at corners, using traffic signals and crosswalks. Look left, right and left again when crossing and keep looking as you cross.
Put electronic devices down, keep heads up and walk, don't run, when crossing the street.
Walk on sidewalks or paths. If there are no sidewalks, walk facing traffic as far to the left as possible.
Slow down and stay alert. Watch out for cars that are turning or backing up and don't dart out into the street or cross in between parked cars.
There are also some very important tips for when you are driving around the holiday:
Driving Around on Halloween
Slow down in residential neighborhoods. Remember that popular trick-or-treating hours are 5:30 to 9:30 p.m.
Be especially alert and take extra time to look for kids at intersections, on medians and on curbs. Children are excited on Halloween and may move in unpredictable ways.
Reduce any distractions inside your car, such as talking on the phone or eating, so you can concentrate on the road and your surroundings.
As my Elsa, and little sister Anna, (with dad "Olaf in tow) get ready to have a ghoulishly good night around our neighborhood, I hope that these tips, from one parent to another, helps to keep Halloween happy, haunted, and, most of all safe.
Happy Halloween everyone!
---
This blog was written by a former employee.