Ask an Expert About Child-proofing and Medicine Safety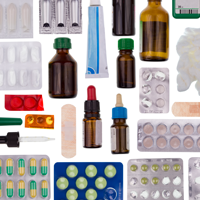 This week's "Ask An Expert" column helps parents with questions about child-proofing and medicine safety.
Question: My 6-month old looks like she'll be on the move soon. I've already installed safety gates and cabinet locks, but when do I need to move medicine up and away?
Answer: It's amazing to see how quickly a little newborn becomes an active, curious child! Parents delight in their baby's growth and development, and sometimes it happens at a surprising and unpredictable pace.
That's why we recommend adding medicine safety to your initial child-proofing checklist. As you create a safer home environment where your child will grow and explore, it's important to make changes in your home in anticipation of what your child might learn next, rather than what your child is doing right now. Include medicine safety to your list along with installing safety gates, anchoring furniture, mounting TVs, installing cabinet locks, keeping small objects out of reach of children and putting poisonous products poisonous out of children's reach. As your child learns new skills and begins to crawl, walk and climb, stay one step ahead and know that you may need to change where you keep medicine.
More tips for families can be found in the medicine safety checklist, tip card and the safety tips section.
Meet the Expert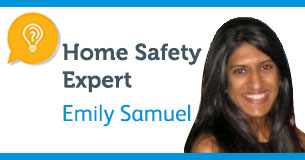 See the rest of our experts and Safe Kids staff on our Team Page.
---
Do you have questions about the best way to keep your kids safe? Our "Ask an Expert" column is the place to get answers directly from experienced professionals, who have dedicated their lives to educating parents and protecting kids. If you have a question about safety at home, on the road, or during sports and play, please email Gary Karton.