Ask the Expert: Leaving a Young Child Alone in a Car During Coronavirus Pandemic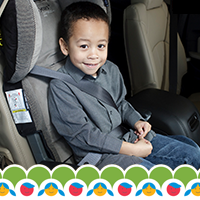 The Questions
I'm a single parent and I know that under normal circumstances it is never OK to leave your child alone in a car. But I was wondering, now with the threat of coronavirus, is it OK for my child to wait in the car while I run into the pharmacy or grocery store to pick up a few things?
While leaving your child in the car alone might seem like an option during these challenging times, I promise, it is not worth the risk. Cars can heat up to dangerous levels in just a short amount of time, even on mild, sunny days – and cracking a window doesn't help. Plus, you can get distracted or delayed in the store, one of the scenarios that has led to too many unintentional tragedies. We don't want to see this happen to your family.
This is a time to consider all your options. Can someone else supervise your child at home while you run to the store? Getting food or medicine delivered to your door is now more available than ever since businesses are trying to limit the number of people in their stores. They are using their employees to provide free or low-cost delivery to their customers. Take advantage of a drive through, use the free delivery service, ask a friend or neighbor who is going to the store to shop for you, or order your food over the internet or phone and do curbside pickup.
We know this is a difficult situation. That's why it's more important than ever to remember the solutions that prevent injuries and save lives.
Meet the Expert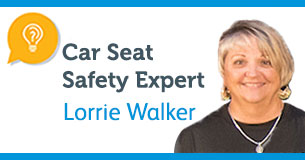 See the rest of our experts and Safe Kids staff on our Team Page.
---
Do you have questions about the best way to keep your kids safe? Our "Ask an Expert" column is the place to get answers directly from experienced professionals, who have dedicated their lives to educating parents and protecting kids. If you have a question about safety at home, on the road, or during sports and play, please email Gary Karton.