Bipartisan, Fast-Paced Legislation Protects Kids in Car Seats.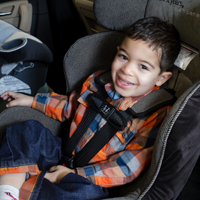 When Pennsylvania Governor Tom Wolf signed SB1152, a bill requiring kids to be in a rear-facing child safety seat up to age 2, Pennsylvania became the fourth state to pass the standard set by the American Academy of Pediatrics. A rear-facing car seat is advisable for infants and toddlers because their "head heavy" body requires extra support for their head, neck and spine. Kids under the age of two are 75% less likely to sustain serious injury or die when they are in a rear-facing car seat"1". The provision contains exceptions for height and weight.
This was a bipartisan effort led by two Lehigh County, PA legislators: Senator Pat Browne (R) and Rep Mike Schlossberg (D), who pushed along the fast-paced effort to pass the bill. There were two words in the previous sentence that other legislative bodies might consider: "bipartisan" and "fast-paced." Imagine what we could accomplish with those guideposts.
One more thing: This is what Governor Wolf said when he signed the bill into law: "We have no greater responsibility as public servants than protecting our most vulnerable, including especially young children." We agree. That's what Safe Kids is all about.
Children are five times safer riding rear facing than forward facing into the second year of life.
http://injuryprevention.bmj.com/content/13/6/398.abstract
"Injurypervention.com"