Coaching Certification is a Necessary Step in Rebuilding Trust in the Safety of Youth Sports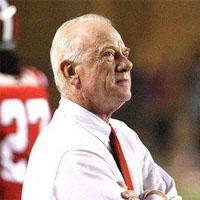 Politicians are not the only ones in our lives for whom the trust of the people is a defining value. Having been a coach for more than 40 years, I know that the men and women in my profession are among them, too. A coach may spend more time with a young athlete in a day than a parent, and parents have put a great deal of confidence in us. It's our job to create a safe harbor where parents feel they need not worry about whether their kids will be safe playing competitive sports.
We know from a 2014 Safe Kids survey of 1,000 athletes, parents and coaches that coaches retain a hold on the public trust. Parents revealed that they feel assured coaches know how to keep kids safe, but many coaches were honest in saying they do not believe they have the right kind of knowledge to prevent injuries.
But news about sports injuries in professional and youth sports—especially concussions—is everywhere and that's causing more concern for parents. Because of the media attention and medical studies, parents are more doubtful about what happens during competition. Moreover, our kids are running onto fields and courts at a time when more parents need to work longer and harder, and are distracted.
My experience as a coach leads me to believe that coach training and knowledge is not what it should be. What can we do to restore the trust in the relationship between coaches, parents and their kids? It is vital that we do so, because a kid's involvement in team sports is important as they grow up. The values sports teach are important: working together, watching out for each other, accepting the decisions of others, leadership and listening.
If we don't work now to restore the public trust in coaching, more and more parents will think what Tom Brady's dad recently wondered: If he had to do it all over, would he have let Tom Jr. play football as a kid?
One of the strategies I believe is necessary is to require coaches to receive education about preventing injury, and certify that they have the knowledge to keep kids safe. If it's done right, the certification would not merely be a feel-good piece of paper. It would help rebuild a real safe harbor of confidence.
Behind certification would be confirmation that coaches received genuine education on strategies to prevent concussions, knee and joint injuries, repetitive motion injuries. They would learn what to do in the case of sudden cardiac arrest and other serious risks. States require make-up artists, auctioneers and security guards to be licensed and certified. But not youth sports coaches with a few exception where laws have been passed.
Given the amount of time coaches spend with our kids, certification makes sense. The educational certification should be updated at least every two years, available online for parents to check, and required of not only school coaches but those who coach club sports and similar teams for kids as young as 6.
Some people may argue that this is a needless professionalization of youth sports and that it unnecessarily extends the nanny role of government. This is nonsense and I'm no nanny. Just ask some of the young athletes I have coached, including Bo Jackson.
A coach is a professional, a leader, a teacher, a mentor and deserves an earned public trust. Ensuring that coaches receive education through certification is a small but natural extension of that. In addition to my work with Safe Kids, I formed a think tank called "Coach Safely," which helps educate coaches on how to keep young athletes safe and in the game.
But coaches are not the only ones to do the work. Restored public confidence in coaches should not be a license for parents to let down their vigilance about their kids' involvement in sports. Even busy parents must keep a strong role in making sure their kids are safe on sports fields and courts.
We need to do this together.
Jack Crowe is a new member of Safe Kids' sports safety team. He is the former head football coach of the Jacksonville State University in Alabama and past executive of the American Sports Medicine Institute. Most recently, he formed Coach Safely, and educational and public policy organization.