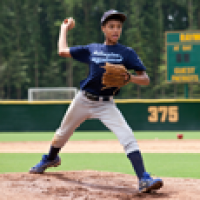 Our partners at the American Medical Society for Sports Medicine (AMSSM) recently released new guidelines about overuse injuries and burnout in youth athletes. Safe Kids had the chance to talk with Dr. John P. DiFiori, the lead author and President of AMSSM, about why AMSSM tackled this issue, how overuse injuries can stop kids from reaching their full potential and how parents, coaches and young athletes can avoid overuse injuries and burnout.
Question 1: Why did the American Medical Society for Sports Medicine decide to write this extensive paper on Overuse Injuries and Burnout?
Unfortunately, both overuse injuries and burnout (or loss of interest in sport), are problems in youth sports. The growing emphasis on competitive success has led to increased pressure to begin high-intensity training at young ages, and this may be a significant contributing factor to these issues. In fact, overuse injuries are more common than we think, because in many cases young athletes will try to continue to participate despite their injury.
Question 2: Some parents, coaches and young athletes believe that specializing in one sport at a young age is necessary for long term success, but this paper seems to question that approach.
Early single sport specialization is not a guarantee for long term success. The current literature indicates that with the possible exception of some early entry sports such as gymnastics and figure skating, participating in multiple sports and then specializing in one sport at a later age is more likely to lead to success, and reduce the rates for overuse injury and burnout. Based upon these findings, we recommend early sport diversification. This will allow children to experiment with different activities and find the ones that they enjoy the most.
Question 3: Can overuse injuries ever end a young career or cause a problem that will affect children later in life?
Fortunately, most overuse injuries can be successfully treated without resulting in any permanent problems. However, many overuse injuries require lengthy recover periods, often longer than acute injuries such as strains and sprains. That said, there are some overuse injuries that can in fact damage growth and result in long term health consequences.
Question 4: What advice do you have for children, parents and coaches to prevent overuse injuries and burnout?
For young athletes – if you are injured or think you may be reaching burnout, tell a parent, coach or physician about it. Don't ignore a problem that is persisting.
For parents - Avoid overscheduling. Too many competitive events can lead to injury, and in the long run may cause burnout.
For coaches – when working with your young athletes, remember that one size does not fit all when it comes to training. Children develop physically and cognitively at different rates, so chronologic age is not a good way to set benchmarks.
About the American Medical Society for Sports Medicine: The American Medical Society for Sports Medicine (AMSSM) is a multi-disciplinary organization of sports medicine physicians whose members are dedicated to education, research, advocacy and the care of athletes of all ages. AMSSM members serve as team physicians at the youth level, NCAA, NFL, MLB, NBA, WNBA, MLS and NHL, as well as with US Olympic teams. Founded in 1991, the AMSSM comprises more than 2,500 sports medicine physicians whose goal is to provide a link between the rapidly expanding core of knowledge related to sports medicine and its application to patients in a clinical setting. To find a sports medicine physician in your area, visit www.amssm.org.
More information
For more information on sports safety for young athletes see our tips page.