It's about the Heart in Youth Sports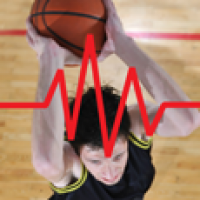 We are now in the thick of the fall sports and recreation season. Last year, 46 million kids played some form of team sports. As we keep a keen eye on the games, we also know we need to keep an eye on keeping our kids safe. We know bumps and bruises are going to happen, but there are things we can do to prevent more serious injuries, and even deaths, that will keep our kids from playing the games they love.
This fall, probably more than ever before, parents are concerned about their kids sustaining concussions. It's true that traumatic brain injuries are a serious national health problem, but another important area of concern is the heart.
Cardiac Arrest is the Number One Killer of Kids in Sports
Sudden cardiac arrest is the number one cause of death in young athletes. Every three days, a young athlete dies from cardiac arrest, according to Dr. Anthony Rossi, Medical Director of the Pediatric Cardiac ICU at Miami's Children's Hospital. And, often, a cardiac event occurs because of a pre-existing condition, which can be detected in advance.
That's what happened to 16-year-old Wes Leonard. After Wes made a game-winning shot at his high school basketball game in Michigan, he collapsed suddenly and died from cardiac arrest. And that's why it is so critical for young athletes to receive a pre-participation physical exam each year, to detect any potentially dangerous conditions that put young athletes at risk.
Defibrillators Can Help
We've all seen the hospital shows on television —the doc yells "clear" and a defibrillator jumpstarts a heart with an electric pulse. It can mean the difference between life and death on a sports field, too.
Hope Reindl gives truth to her first name. A 17-year old varsity athlete, Hope collapsed while playing basketball one night. Thanks to CPR and an automated external defibrillator (AED), she survived. One coach said, "If she was anywhere else without an AED she wouldn't have made it."
Because of the significant cardiac arrest risk, parents should make sure that the schools, sports fields and arenas where they play have an AED on hand, and close. It's important that coaches and other staff are trained on how to use one.
Hopey's Heart Foundation
This month, Safe Kids Worldwide is partnering with WNBA superstar, Tina Charles and her Hopey's Heart Foundation, to raise awareness about AEDs and sports injury prevention. Tina plays pro-basketball with the Connecticut Sun and will be a key member of the USA basketball team in the 2014 Winter Olympics in Sochi, Russia.
Tina's passion is preventing sports-related cardiac arrests, and that's the inspiration for her foundation. Every time she scores a double-double (double digits in more than one statistical category such as points, rebounds, assists or steals), she contributes an AED to a high school or recreation center. Schools can apply for an AED from the foundation here. Join Tina for a special sports safety zone clinic in Harlem, New York on October 12 from 2pm – 4pm at Riverbank State Parkto learn more about how to keep kids safe while playing sports. Kids, parents and coaches are all welcome.
Policy Efforts to Place AEDs in Schools
A New York Times article published last spring, reported that a properly used AED can be effective in saving lives 60 percent of the time. In December of last year, Governor Chris Christie of New Jersey signed "Janet's Law," requiring schools to have AEDs on school grounds, with trained operators at sports events. It's named after Janet Zilinski, who died of sudden cardiac arrest during cheerleading practice. Just 12 states have such a law in place. Safe Kids supports the passage of these types of state laws that would require schools to have an AED on hand and training on how to use them. If you want to get involved in the effort to pass state AED laws, contact Safe Kids at [email protected].
Knowledge is Key to Prevention
We can't prevent something from happening if we don't know about it. That's why we hold hundreds of Safe Kids sports clinics around the nation. To learn more tips or attend one of our free sports safety clinics, visit "safety tips" or "events".
Anthony Green is the director of public policy for Safe Kids Worldwide, based in Washington, D.C.