The Math of Sequestration: Kids Safety on the Cliff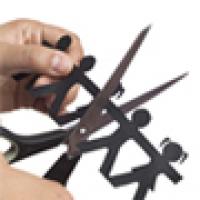 Co-authored by Kate Carr, former President and CEO, Safe Kids Worldwide.
The U.S. Consumer Product Safety Commission (CPSC) moved in court to sue the manufacturers of Nap Nannies, infant beds connected with at least five deaths, Safe Kids Worldwide today issued a report about the "fiscal cliff." An aspect of the fiscal cliff is the possibility of drastic spending cuts that will occur on January 2, 2013. Unless Congress acts soon, arbitrary cuts to many federal agencies, like the CSPC, could take effect – and children, all children, would be among the first to suffer.
The bottom line question is: Will agencies like the CPSC be able to protect kids effectively after an 11 percent cut? The answer is: No.
Kids Seriously Affected
Today, Safe Kids released a report that outlines what would happen if dramatic spending cuts take place. Specifically,
As parents are anxious about concussions in sports, federal programs that educate coaches and parents could be drastically decreased.

The Injury Center of the Centers for Disease Control and Prevention (CDC) could be cut by $15.1 million.

Dangerous children's toys and flammable pajamas could enter the country if the Consumer Product Safety Commission (CPSC) must cut back its port seizure program.

CPSC could be cut by $12.6 million.

The National Highway Traffic Safety Administration's (NHTSA) mission to make sure child restraint systems are appropriate could be jeopardized.

NHTSA could be cut by $15.4 million.

Will America's network of poison control centers be less viable as a resource for families? Will parents get no answer when they call with an emergency?

Federal investment in poison control centers may be cut by $2.07 million.
TAKE ACTION
What can you do?
Safe Kids is calling on all families to send messages to the White House and Congress to urge your elected officials to support lifesaving child safety programs. The White House phone number is 202-456-1111. Find your Representative's information here. Find your Senators' information here.
CPSC and Nap Nannies
The CPSC says that the design of three versions of Nap Nannies allow the infant bed to be pulled away from its surface, a crib or other surface, and cause injury and death from a fall, suffocation or entrapment. The agency also told the court that the instruction and warnings are ineffective in preventing injury.
More than 150,000 of the beds have been sold and many remain in the marketplace. The manufacturer, Baby Matters, has told media that it has "closed its doors," but the CPSC is asking the court to order the company to disseminate warnings in the marketplace through various means. This is the third time the CPSC has taken action in court this year and through the recall process to remove a child risk from the market and provide consumer information about a danger. The other incident involved rare earth magnets, commonly known as "Buckyballs."