Our New Home Safety Partnership with Nationwide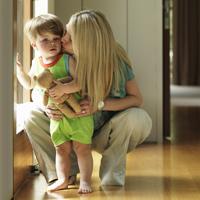 We have some exciting news to share. Safe Kids has entered into a new partnership with Nationwide.
Nationwide has an outstanding reputation for giving back to the community. With this new partnership, they are taking that commitment to the next level.
Our work together will focus on a national initiative to help families stay safe at home, including fire safety, water safety, and preventing poisoning and falls. This will provide Safe Kids with an opportunity to reach even more families with the safety information they need to keep kids safe and prevent injuries.
Nationwide will also be our presenting sponsor for Safe Kids Day, an awareness and fundraising campaign that includes a star-studded national signature event in Los Angeles and more than 150 events held by coalitions across the country.
Here are a few more ways to learn about all the exciting things to come.
Make Safe Happen
Check out Nationwide's new website Make Safe Happen. Not only does it help promote the injury prevention cause and offer excellent information for families, you can also download the MakeSafeHappen app on the site.
In the News
Only 28 percent of caregivers correctly identify preventable injuries as the leading cause of childhood deaths. Learn about this research and other important information in Nationwide's press release announcing our new partnership.