Remind Kids How to Walk Safely This INTERNATIONAL WALK TO SCHOOL DAY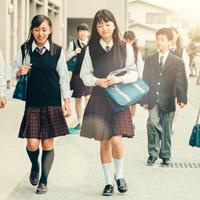 Every year, on the first Wednesday of October, schools around the world celebrate International Walk to School Day. For the past 16 years, Safe Kids has teamed up with FedEx to host events in celebration of this day to teach children how to walk to school safely. We hope your kids get to attend one of these great events. But, if they don't, it's still an important time to talk to them about how to walk safely. In the United States alone, 44 children are hit by a car every day. We've created some helpful, and fun, items below to help you teach your kids how to walk safely.
How to Not Get Hit by a Car
We have created an interactive infographic that shows seven common ways people get hit by cars, paired with tips on how to stay safe. It's a fun way for you and your kids to learn safety tips.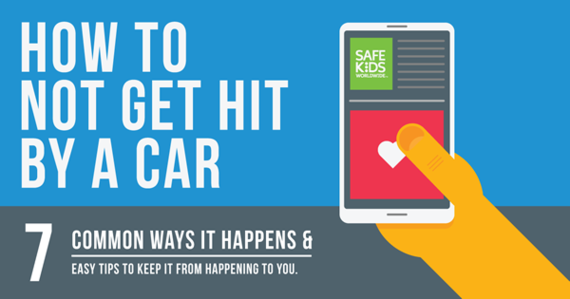 Every Child Deserves a Safe Place to Walk
Pedestrian safety is an important topic around the world. Sit down with your kids and watch this video as you listen to children from different countries as they talk about why road safety is important to them.
Top Tips for Parents
Not sure how to talk to you child about pedestrian safety? Don't worry. We've pulled together the top tips that your children should learn so they can stay safe while walking.
If your children are old enough to have a phone or other electronic devices, we have some important information for them, too. To learn more about children being distracted by technology, we've posted plenty of information you can view here.