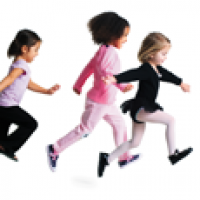 Did you know that the "zip" in "zipcode" means "zoning improvement plan" or that every day 200 billion M & Ms are sold in the United States?
The good thing is that we don't need to know those things.
But how about this: Did you know that the number one killer of kids in America is unintentional injury? Did you also know that in the United States, 9,000 kids die each year from preventable injuries like car crashes, falls, or poisoning?
Join Us for Safe Kids Capitol Day
When it comes to keeping our kids safe, we're all in this together. Safe Kids Capitol Day, Wednesday, November 20 from 11 a.m. to 2 p.m., is an opportunity to educate Congress about the risks kids face from preventable injuries and urge policymakers to act to keep kids safe. The event is being held in coordination with the co-chairs of the new, bipartisan Congressional Kids' Safety Caucus: Rep. Debbie Wasserman Schultz (FL-23), Rep. Jon Runyan (NJ-3), Rep. Grace Meng (NY-6) and Rep. Kevin Cramer (ND).
We want as many senators and representatives as possible to attend.
So who's the best person to invite them? It's you. And it's easy to do. Here's the invitation that you can e-mail to your members of Congress and below is some sample language. Here's where you can find your representative and senators. It just takes a few minutes but it will make a big difference. And, of course, you're invited, too.
Keeping Kids Safe is Everyone's Job
When a child dies, the entire community is affected. Whether you're a parent, grandparent, caregiver or kid, there's something we can all do to make sure these tragedies don't happen.
Parents
As parents, we need to know the facts. The best way to prevent injuries is to learn what you need to do to keep your kids safe and help spread the word. For example, if your kids play sports, there are sports safety tips that can help protect them from injuries like concussions. Learning the signs and symptoms of a concussion is the best way to prevent a head injury from becoming worse and more enduring.
Grandparents
As grandparents, help prevent injuries by educating yourself. Every year, more than 67,000 children go to an emergency room for medicine poisoning. That's one child every eight minutes. Almost all of these visits are because a child got into medicines while their caregiver wasn't looking. Many times, medicines are sitting on a kitchen counter or in a briefcase or handbag an adult left on the floor.
Policymakers
For those engaged in making public policy, help keep kids safe by passing laws that protect them. Public policy, laws and government have had a compelling role in making kids safer. To date, government has helped to make buckling up the law and require the use of car and booster seats when traveling with kids in cars.
Twenty-five years ago, babies were leaving hospitals in blankets and on laps--now that it is unheard of. From 2001-2009, the death rate for kids in car crashes was cut by 41%. Yet motor vehicle crashes are still the number one killer of kids ages 1 to 19 in the U.S.
Public policy is also changing the legal landscape for how we treat concussions in youth sports. So far, 48 states and the District of Columbia passed laws establishing a national protocol for educating parents, kids and coaches about concussion symptoms. These laws were passed in just four years, lightening pace for public policy. Now, states are looking for ways to make their laws more effective.
Learn more about how to keep kids safe at Safe Kids Capitol Day.
Sample language:
"As a constituent, I wanted to draw your attention to an event being held November 20 that focuses on an issue close to my heart: preventing unintentional injury in kids. The event will be hosted by Safe Kids Worldwide in coordination with the bipartisan co-chairs of the new Congressional Kids Safety Caucus. I hope to see you there!"
Here's where you can find your representative and senators.