Safe Kids Day Raises Funds to Protect Children from Preventable Injuries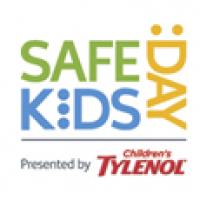 Hundreds of families and kids of all ages swept through the fabulous Highline Stages in New York City on May 18 for the first national Safe Kids Day family event.
Thanks to our supporters, including presenting sponsor Children's Tylenol, Safe Kids Day raised more than $635,000 to protect kids from preventable injuries, the No. 1 killer of kids in the United States.
The fun-filled event featured celebrity guests from famed fashion photographer Nigel Barker and Top Chef's Josie Smith-Malave to Olympic champion swimmer Kristy Kowal and professional bike stunt rider Chris Clark.
The venue was packed with fun activities for families and guests.
Kids had a blast at Imagination Playground, building their own slides and forts.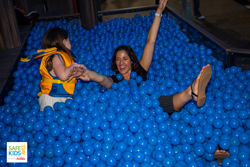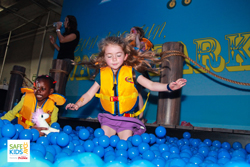 Families took a "dip" with Olympic swimmer Kristy Kowal in the Wells Fargo Water Park where they learned how to put on life jackets before taking the plunge – into a ball pit filled with blue plastic balls.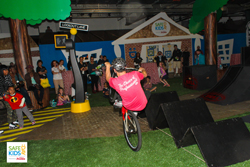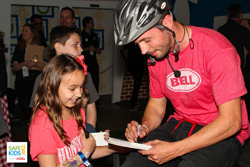 Professional stunt rider, Chris Clark, showed off his moves and signed autographs during two stunt performances, teaching kids about the importance of wearing a helmet.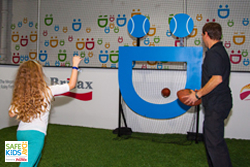 Kids also had an opportunity to practice their football and soccer skills at the Sports Stadium, where they competed in relay races and learned about the importance of drinking water and stretching.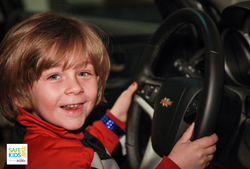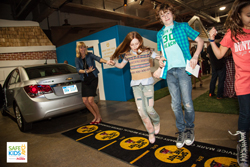 Next up was the GM Foundation Driveway, where families learned about safety in and around cars, including how to prevent front-overs and back-overs. The Test Track station taught parents how to choose a car or booster seat for their kids based on their age, height and weight. Parents then competed in the Britax Car Seat Installation Challenge to find out who could correctly install a car seat the fastest.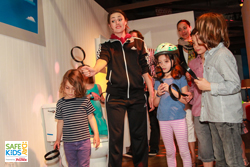 At Children's Tylenol Home Sweet Home, families were treated to a performance by Safety Mom and Danger Baby and brushed up on their detective skills, identifying some home safety hazards. They also learned simple tips to prevent injuries in the home.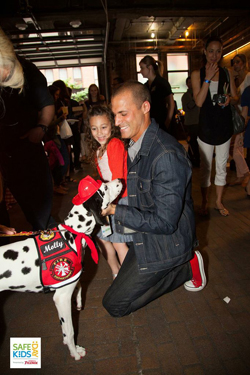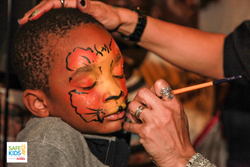 In addition to face painting and posing along the red carpet for photos, families, including Nigel Barker pictured above, enjoyed a special guest appearance by Molly the Fire Safety Dog, who smothered kids with kisses while teaching families about fire safety.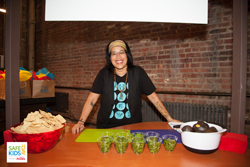 Throughout the day, families recharged with delicious treats from gourmet food trucks and learned how to make guacamole from celebrity guest, Chef Josie.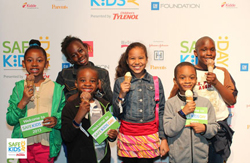 Funds raised from this year's event will be used to protect kids from preventable injuries and support lifesaving programs that teach families how to keep kids safe.
See more photos from Safe Kids Day on Flickr and make sure to watch our video.