Safe Kids Day: The Success Builds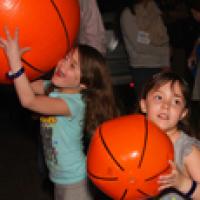 Safe Kids Day 2014 was an incredible success! With two national signature events in Los Angeles and New York, 100 local events across the United States, and strong traditional and social media promotion, we are so grateful to the thousands of individuals who are helping raise awareness of our cause: child injury prevention.
Our campaign has so far resulted in donations of over $900,000 dollars. These funds are being put to use to help educate families across the United States about preventing childhood injury, which is the #1 killer of kids here in the United States.And it's not too late to donate!
We are very grateful to our official sponsors who helped to make Safe Kids Day possible and enthusiastically promoted the campaign through their websites, marketing channels, and social media. We reached millions of families because of their support of this campaign.
Thank you to all of our supporters who have made Safe Kids Day 2014 possible.
Sponsors