SAFE KIDS WORLDWIDE - SPRING 2023 INTERNS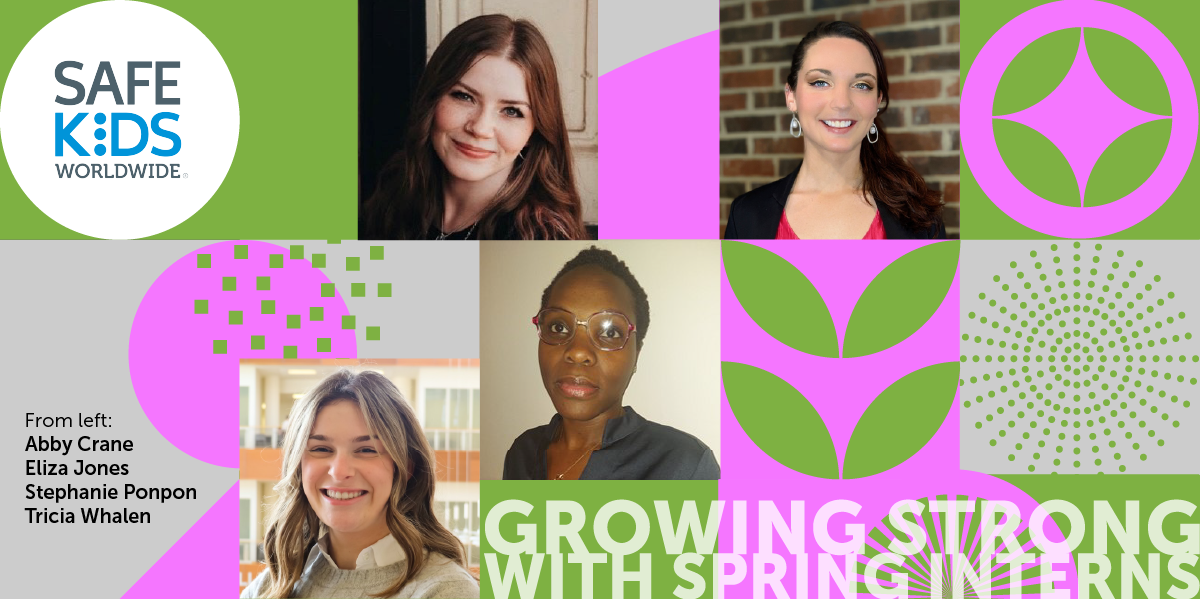 Safe Kids Worldwide is excited to welcome our spring 2023 interns. These interns will use their unique set of skills and interests to assist the Network, Research, and Programs departments accross various activities and projects. We are so grateful that they chose to spend their spring with us and for their commitment to keeping all children safe. Meet our spring interns:
Abby Crane - Abby is interning with the Network Department. She is a senior at the University of Illinois studying Human Development and Family Studies and minoring in Social Work. Abby has a special interest in family dynamics and the role that social interaction has on development and overall well-being. Abby will be helping coordinate new Safe Kids coalition agreements and engaging with coalitions for content to feature on our website and in Kaleidoscope. Outside of her studies Abby, enjoys cooking and hiking.
Eliza Jones - Eliza is interning with the research department. She is currently a senior at Rutgers University pursuing a degree in Public Health. Eliza has previously held other research assistant positions, assisting on a skin cancer team and collaborating on a paper on the gateway hypothesis of drug use. While at Safe Kids, Eliza will be analyzing program evaluation data and the results of the 2022 SKW Coalition Profile Assessment. In her free time, Eliza enjoys painting, reading, hiking, and other nature-oriented activities.
Stephanie Ponpon - Stephanie is interning with the Programs Department. She previously served in the military and is currently pursuing her Master of Healthcare Administration at the University of North Carolina at Charlotte. While at Safe Kids, Stephanie will assist with various projects and tasks, including the Child Passenger Safety (CPS) Certification Program and the Safe Kids Worldwide Global Alliance Newsletter. In her spare time, Stephanie enjoys spending as much time as possible outside with her family and friends.
Tricia Whalen - Tricia is continuing from the fall as an intern with the Research Department where she is conducting child passenger safety research. She currently attends the UNC Gillings School of Global Public Health where she is pursuing her Master of Public Health degree with a concentration in Applied Epidemiology. She received her bachelor's in kinesiology and psychology before becoming a clinical research coordinator. Previously, she worked as a neurodivergent skills and job coach, curriculum content creator, teacher, and program coordinator. Tricia is a passionate advocate for neurodivergent populations and other marginalized groups. In her free time, she loves going to the river with her dog, Tristan, dancing around to musicals, and playing video games (especially Zelda).