Safety Heroes Meet at Global Convention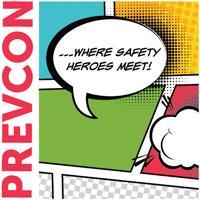 PrevCon 2017 lived up to its reputation as being the place where safety heroes meet. More than 500 U.S. and international public health and safety practitioners gathered in Baltimore from July 26 – 29 for an extraordinary exchange of information, innovations and celebrations.
The Safe Kids Worldwide Childhood Injury Prevention Convention included exhibits showcasing product demos, posters highlighting new approaches and ideas, and info-packed sessions on a wide range of child safety topics, including road, home, sports and water.
One of the convention highlights was a celebration of Safe Kids Worldwide's 30th anniversary. The event provided us with the opportunity to thank our superheroes – our funders, partners, coalitions and network members – who have been instrumental in our efforts to prevent more injuries and save more lives around the world.
Our Injury Prevention Convention or PrevCon is named in the spirit of Comic-Con because we think of our network members as the true super heroes. They all deserve recognition for the lifesaving work they do every day. At our award ceremony, we also acknowledged several safety experts who have gone above and beyond, demonstrating tremendous leadership, innovation and dedication to the cause. You can check out a list of those recognitions here.
A focus of this year's PrevCon was takeaways. Our goal was to share insights, best practices and resources that attendees can take back to their communities to strengthen their outcomes and save more lives. There were hundreds of takeaways from our numerous speakers and sessions. Here are some of our favorites:
With far more ideas and opportunities than resources and funding, we must focus on where we can make the biggest impact. (Thank you, Torine!)
To change behavior, we must base our teachings on evidence and share them through compelling stories. (Thank you, Dr. Hyder!)
There is much to do to protect children, but we don't have to create all our materials from scratch. The Resource Center is loaded with helpful, ready-to-use photos, press releases, stories, social posts and more. (Thank you, SKW!)
Our network is filled with savvy injury prevention pros who are creative and innovative about how to reach families. (Thank you, Pitch Your Project submitters!)
PrevCon was a rich, wonderful and fun experience for all. Check out this video for proof.
What was your favorite takeaway? Comment on this blog to let us know.
We thank all of our attendees for their efforts to keep kids safe 365 days of the year and we look forward to seeing see you all in 2019! Please check out some pictures from the week.