Saving Lives and Tax Dollars: Why Prevention is the Key to Healthcare Policy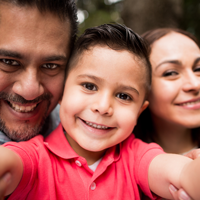 "You should probably sit out for a few practices, just in case," my trainer said the day after I was struck in the head by a field hockey ball. An opponent's powerful shot on goal had struck the side of my head, leaving me dazed for several minutes. I wasn't showing any symptoms of a concussion the day after, but extra precaution was always in my trainer's mind. Hits to the head were not an unusual occurrence. Throughout each season, at least one teammate had to sit out because of a possible concussion. Some of my friends received so many hits to the head they were told they should avoid sports altogether. This was in 2010, before a "return to play" law went into effect in Pennsylvania, so we were lucky that we had a professional athletic trainer at our school and that he was so cautious, regardless of legislation. I imagine that this was not true of some trainers at the time.
This kind of precaution is so important because of "second impact syndrome." This occurs when an athlete sustains a concussion that is not diagnosed or treated, and then is exposed to head trauma again. The second impact is extremely dangerous and can even cause death. This is what happened to Jake Snakenberg. Jake suffered a concussion during football practice, but showed few symptoms. He continued playing and, in a game the following week, sustained another head injury, causing him to collapse. He was rushed to the hospital, but died the next day from traumatic brain injury. Thus, his mother, Kelli Jantz, started to advocate for a law to deal with this issue in their home state of Colorado.
In 2012, the Jake Snakenberg Youth Sports Concussion Act was passed in Colorado. The Act established requirements for athletes to receive medical clearance before returning to play, as well as for coaches and trainers to receive education about concussion symptoms. Similar return to play policies are now the law in all 50 states. These are crucial in preventing secondary concussions, which can lead to long hospital stays, brain damage or death.
The core idea behind return to play laws is a critical piece of healthcare: prevention. These laws are focused on concussions, but prevention is key in most other areas of health and safety as well, such as educating parents on keeping medicine out of reach of children, using car seats every ride, every time and using vigilance and fencing around pools to prevent drowning.
Preventing an avoidable injury saves not only lives, but tax dollars and other societal costs as well. Trust for America's Health released data showing that just a $10 per person per year investment in prevention efforts has a return on investment of nearly 3 billion dollars in the first two years. Unfortunately, prevention is not routinely viewed as a critical part of healthcare policy. As a result, it is often among the first items to be cut in healthcare legislation and government budgeting.
In the coming year, there will be much conversation surrounding our national healthcare policies, and our hope is that prevention will be at the forefront of this dialogue. Currently, preventable injuries are the number one killer of children ages 19 and under in the United States. Prevention can turn these numbers around.
Levi, J., Segal, L., & Juliano, C., (2009). Prevention for a healthier America. Trust for America's Health, p. 3. http://healthyamericans.org/reports/prevention08/Prevention08.pdf