Senators Declare National Carbon Monoxide Poisoning Awareness Week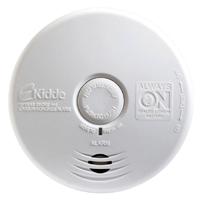 Next week (Nov. 5-12) is National Carbon Monoxide Poisoning Awareness Week, an important time to remind all Americans about the dangers of carbon monoxide.
Carbon monoxide (CO) is also known as the "silent killer" because it is odorless, tasteless and invisible. But it is quite lethal—and children, infants, pregnant moms and senior citizens are especially vulnerable.
November is a good time for extra awareness because CO deaths are more common when it gets cold and when natural disasters hit—whether it's a significant snowstorm or a hurricane like Harvey, Irma or Maria.
That's why Sens. Amy Klobuchar (D-MN) and John Hoeven (R-ND), a bipartisan pair of U.S. senators from neighboring cold weather states, got together to designate the week of November 5-12 as Carbon Monoxide Poisoning Awareness Week in Senate Resolution 296.
The bitter cold is what led to the deaths of 15-month-old Zachary Todd Burt and his 4-year-old brother, Nicholas. Both were preventable tragedies that drove Sen. Klobuchar to work so hard on this important issue. The two died in their beds in Kimball, Minn. because a malfunctioning furnace was spewing out deadly CO.
"What haunts me is that I could have prevented their deaths," Cheryl Burt told Congress in 2009 when she testified about the need to warn other people about the dangers of CO. "As a mother, I feel I should have prevented it. I knew a little about carbon monoxide alarms, but didn't realize their life-saving value."
Sen. Hoeven was similarly inspired to act after four North Dakotans died in 2015 from an improperly vented water heater, including 6-year-old Jabin Newmes. Greater awareness may prevent future tragedies like those.
Sens. Hoeven and Klobuchar would like you to be aware that the signs and symptoms of carbon monoxide poisoning are similar to the flu: severe headaches, dizziness, fatigue, nausea and confusion. If more than one person in your household has these symptoms, it's important to get out of the house and call 911. In addition:
Make sure there's a working CO alarm on every level of your house and near every bedroom. Test them every month to make sure they're working correctly, and replace them according to the manufacturer's instructions. There are "no worry" combo smoke alarm/CO detectors available in which the battery lasts for 10 years.
If you need to warm up your car, make sure to take it out of the garage.
Keep gas powered generators outside and away from the house with the exhaust aiming away from the home. Never in the home.
Check the vents for the dryer, furnace, stove and fireplace outside your home to make sure they're clear of any snow or other debris. The same is true for your car's tailpipe.
If the CO alarm sounds, leave the house immediately. Call 911 or the fire department after you are in a location with fresh air. Remain outside or by an open window until emergency personnel arrive.
Safe Kids' work on carbon monoxide is made possible by Kidde, and we are also joined by the National Association of State Fire Marshals.