Support Safe Kids Through the Combined Federal Campaign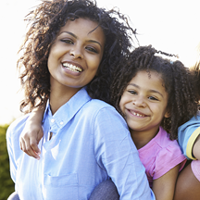 Are you a Federal Employee? If so, please consider selecting Safe Kids Worldwide to receive donations through the Combined Federal Campaign.
All donations go to support our work in keeping all kids safe from injury, from providing bike helmets and smoke alarms to those in need to educating parents on how to install their car seat correctly or keep their kids safe from hidden hazards in the home.
Safe Kids is also part of the Best of the CFC and has been awarded the Best in America Seal of Excellence, a designation that fewer than 2% of charities operating in the US have been awarded, so you know your donation will have an impact. Safe Kids Worldwide participates in the CFC under the Children's Charities of America federation and is ID # 11269.
If you have any questions feel free to contact me at [email protected]. Make sure to also check out Get Involved to learn other ways you can support Safe Kids.