Take Action: Let's Pass a Tough Booster Seat Law in Florida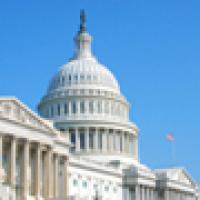 A car crash happens so quickly, but the pain can last forever, especially when it's the pain of losing a child. Last April, 5-year-old Jason Santamaria went for a drive with his Aunt Florencia. Based on Jason's size and weight, the safest place for him to ride was in a car seat or booster seat in the back seat of the car. However, Florida is one of only two states that doesn't have a booster seat law (South Dakota is the other). So instead, Jason was sitting in the front seat, wearing a standard seat belt.
Aunt Florencia's car was clipped by a pick-up truck, skidded into the westbound lane and collided head on with another car. Jason was airlifted by helicopter to Miami Children's Hospital where he was pronounced dead on arrival.
Under Florida's child restraint law – the weakest in the nation – Jason was seated in the car legally even though the seat belt was unlikely to fit properly. Police told CBS Miami that Jason probably would have survived had he been in a car seat or booster seat. "There's no doubt about it that if the child was in a safety seat we would have been dealing with a different situation," Homestead police detective Fernando Morales told CBS Miami. "Child safety seats save lives."
Unfortunately, it's too late for Jason but not for other children who need our help to stay safe. Help us change Florida's law to prevent tragedies like this from happening. Please e-mail your state legislators and let them know you're serious about protecting children. By getting involved and making your voice heard, you can help make sure that fewer parents have to endure the pain of losing a child.