Teamwork and Tenacity Key for Boy George in The New Celebrity Apprentice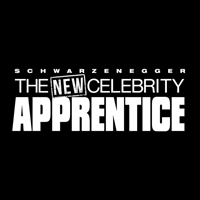 Did you catch The New Celebrity Apprentice last night? The second episode was filled with plenty of passion and tenacity, as celebrities from both teams fought hard for their charities. We were so excited that Boy George, our hero and ambassador, advanced through two hotly contested tasks.
Once again, we witnessed Boy George's musical brilliance in action. His song, performed by the newly-formed Polyphenols, was the undisputed hit of the first task, even if it couldn't carry Team Arete to victory. Congratulations to Laila Ali, who led Team Prima to its first victory and earned $50,000 for her charity, the Women's Sports Foundation, such a worthy cause.
And whoever thought we'd see Boy George in football pads? But somehow he made it work as only he can. His efforts proved that while this is a show about individuals competing for the ultimate prize, it still takes teamwork and collaboration to win. Great job to team leader Matt Iseman and his charity, the Arthritis Foundation.
Throughout the episode, Governor Schwarzenegger stressed the importance of fighting for yourself and for what you believe in. At Safe Kids Worldwide, we believe that no parent should have to endure the loss of a child, especially to an injury that is preventable. We thank Boy George for his teamwork and his willingness to do whatever it takes to fight for our mission whether he's in the studio, on the gridiron or in the boardroom. We'll be watching and rooting again next week.