Telly Awards Shine Light on Child Safety PSAs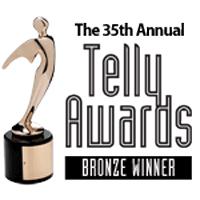 It is a great honor that two of our PSAs, "Moment of Silence" and "Bubble Wrap," won 2014 Telly Awards, one of the premier awards honoring the finest in film and video production. We are thrilled to be recognized at this level, because it helps bring more attention to the issue of child injury prevention.
Both videos were created by Safe Kids' video director Kris Hixson, whose vision helped make each project a success.
"These are two very different videos in terms of style and tone, but they both accomplish the same goal of inspiring the viewer and keeping kids safe," he said.
Moment of Silence
The issue: Older teens now account for half of all pedestrian deaths among children 19 and under – a number that has increased dramatically in the last several years.
Making the video: This video concept was developed as we discussed ways to honor the life of Christina Morris-Ward, who was struck by a car and killed while distracted crossing the street near her school. The video became a literal moment of silence in her memory.
Kids are into their devices more now, and attention spans seem to be shrinking each year. So, in the PSA, the bell rings and four students emerge from the school: One is playing a game on an iPad, one is texting, one is listening to music and one is talking on the phone. The sound design was created to crescendo with all the "noise" of distraction at the crosswalk reaching an almost irritating level, before cutting to silence as the students put down their devices, look left right left then cross the street safely.
This was a great team effort, from our sponsor, FedEx, to the kids who volunteered their time, to the principal who gave us full access to his school – even allowing the kids to play a pick-up Wiffle ball game while we set up lights and moved the camera around. It was a fun day of production, and it was really gratifying to see how everyone rallied to the cause.
Thanks to all who volunteered to support the effort and thanks especially to Gwen Ward, Christina's mom, who was so supportive of this PSA and getting the word out.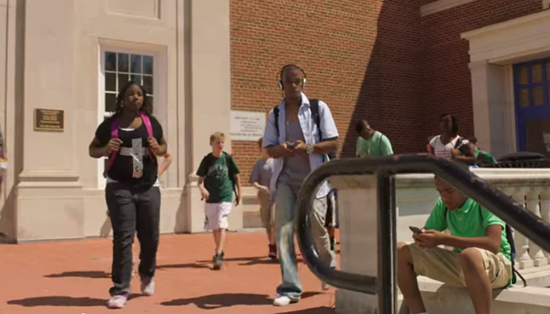 Bubble Wrap
The issue: Correctly used child safety seats can significantly reduce the risk of death, but three out of four car seats are not used or installed correctly. We wanted to encourage parents to go to a Certified Child Passenger Safety Technician to learn how to install safety seats correctly.
Making the video: Funny videos are often more memorable, so we set out to make people laugh while at the same time teaching a valuable safety lesson about properly installing your child's car seat. We decided that over-the-top props and absurd behavior would be a fun way to catch our viewers' attention and communicate a familiar – but nonetheless important – message in a new way. In the video, a mom uses tape, bubble wrap, then even a professional welding tool, to try to install her son's car seat.
Special thanks to our child passenger safety team who guided us during production. And, thanks to the cast and crew who worked really hard on a hot summer day in Washington, D.C.
The 34th Annual Telly Awards received more than 12,000 entries from all 50 states and 5 continents.