The Top 5 Summer Safety Tips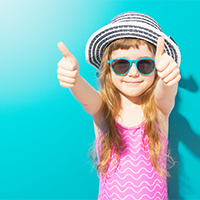 Summer time means lots of fun and adventures. Here are five safety tips to keep your kids safe whether they're at home, at play, or on the road.
Summery Safety Tips
Please talk about these tips with your kids and ask friends and parents to do the same. Then enjoy the summer and remember to keep having fun.