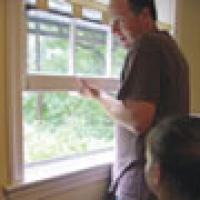 Our partners at the U.S. Fire Administration (USFA) are dedicated to educating children and families about fire safety. Now that it's National Fire Prevention Week, USFA Fire Program Specialist Teresa Neal wanted to share a few messages and one very important challenge.
Fire Prevention Week is here and this year's theme is "Have 2 Ways Out."
Every second counts when there is a fire in your home. In the U.S. there are more than 365,000 home fires each year. These fires result in more than 2,500 deaths and 13,000 injuries.
In an effort to make sure every family has an escape plan with two ways out of every room and two ways out of their home, the U.S. Fire Administration (USFA) and Safe Kids Worldwide are challenging all households to conduct a home fire drill. It's a great way to practice the things you'll need to know in case of a home fire. Do you know two ways out of each room? Do children, older adults and people with disabilities in your home know two ways out? Are they able to use both ways? Have you designated a safe place to meet in front of your home where you can be seen from the street? Do you practice a home fire drill twice a year?
To get all the information you need to conduct a home fire drill, learn everything else you need to know about fire safety, or take the Fire Drill Challenge, visit the USFA website.
The USFA recognizes the power of partnerships. We are inviting individuals and organizations inside and outside the fire service field to partner with us and help deliver accurate and consistent fire safety messages.
Fires can be prevented and everyone has an important role to play. "Fire is Everyone's Fight"™ is a new initiative led by the USFA to call attention to the importance of home fire drills, safe cooking practices and the need for working smoke alarms in your home.
To learn how you or your organization can support the development of this exciting initiative, visit our website at www.usfa.fema.gov/FireisEveryonesFight.
More About Fire Safety