Where Do You Store Your Medicine?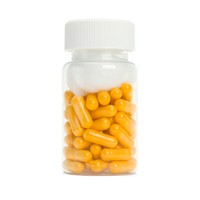 Do you know where you're supposed to store your household medicines? You probably know that you should be keeping them up and away and out of sight and reach of young children. But now ask yourself – is that what you're actually doing?
Safe Kids surveyed 2,000 parents across the country this winter to better understand their knowledge, attitudes and behaviors when it comes to the safe storage of medicine – and the answers were surprising. While 9 in 10 parents agree it's important to store all medicine up high and out of reach after every use, nearly 7 in 10 report that they aren't actually doing so.
So why isn't that knowledge always turning into action?
NEW RESEARCH REPORT
For Poison Prevention Week (March 19-26), Safe Kids Worldwide is releasing its newest research report, "Safe Medicine Storage: A Look at the Disconnect Between Parent Knowledge and Behavior." The report, developed with support from Johnson & Johnson Consumer, Inc., the makers of Children's TYLENOL®, explores the reasons convenience seems to override caution when it comes to safe medicine storage. The report takes a look at the gap between parental knowledge and behavior: and offers helpful tips for how parents can better protect their kids around medicine at home.
Read the new Medication Research Report
INFOGRAPHIC
We've created a new infographic to highlight some of the most interesting findings from the research and provide tips for parents in a way that's easy to understand and share.

Download the PDF version | Get the story behind this infographic
WHAT FAMILIES CAN DO TO PROTECT KIDS
Store all medicine up and away and out of sight and reach every time. To be safe, medicine should be stored out of sight in a high cabinet or drawer where children can't see it and out of reach (at or above counter height).
Keep medicine in its original child-resistant packaging. If you or another family member do choose to use a pill organizer or baggie to help manage taking medicine, make sure you always store it up and away and out of sight and reach.
Practice safe storage of medicine as soon as your first child is born. Babies as young as 3 weeks of age have ended up in the emergency department after getting into medicine left within reach.
Put the Poison Help number – 1-800-222-1222 – into your phone and post it visibly at home. Our study found that more than 60 percent of parents reported not having the Poison Help number saved in their phone or posted at home. Having the number handy – even if you think it's easy to look up – is an easy way to protect kids and be ready for an emergency.
Instead of keeping medicine handy, use safe reminder tools to help you remember when to take and give doses.
Set an alarm on your watch or cell phone.
Write a note to yourself and leave it somewhere you look often, like on the refrigerator door.
Combine taking daily medicines with a daily task like brushing your teeth.
Use a medication schedule card.
Check out our full list of tips for families.
SAFE STORAGE, SAFE DOSING, SAFE KIDS
Check out this video to learn some important medicine safety tips. You can also find the video subtitled in Spanish here.
GARY ON THE STREET
Our own Gary Karton took to the streets to ask teens about medication safety and the Poison Help number.
LEARN MORE
For all our medicine safety tips, click here.
The Safe Kids Worldwide medication safety program was developed with support from Johnson & Johnson Consumer, Inc.