Why I Became a Child Passenger Safety Technician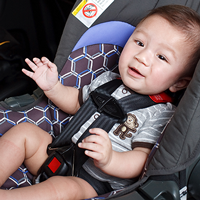 I'll never forget the day I decided to get involved in child passenger safety.
That morning, a 12-month-old child involved in a car crash was brought into the emergency department where I was working as a nurse. She was still buckled into her car seat, but we later learned that the car seat had not been secured in its base. It had simply been placed on a seat in the car, so when the crash occurred the baby and the car seat shot forward, hitting the mom seated in front in the back of the head.
Fortunately, the child was not injured. Both the paramedics and I wondered how this could have happened. Why didn't the parents know to properly secure the car seat in the car? And I didn't know the correct way to do it either. And I knew right then and there that I had to get more involved.
The certification course to become a Child Passenger Safety Technician was still seven years away. But, I found a one-day car seat safety class offered by the state highway safety office in my community. After that, I found myself in a two-day class. And when the first pilot classes of the National Child Passenger Safety Certification curriculum were offered, I was there too, along with 19 other emergency nurses who wanted to learn more about car seat safety.
Having that technical training changed my life. I know more about car seats and continue to learn every day. That knowledge makes me comfortable talking to parents about car sear safety, which is so important.
The emergency department offers a lot of opportunities for teachable moments while taking care of patients. I know that when I use those teachable moments to educate parents about child passenger safety, I am improving the safety of my patients and helping to prevent injuries and save lives.