Why Knowing Why is So Important: President Signs Law to Make Infant Sleep Safer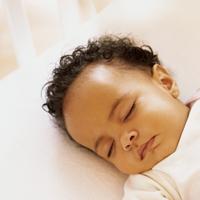 I saw a video created by Safe Kids Brazil that shook my world, especially the message at the end. The closing message in the video was that our smallest citizens don't know how to prevent injury, so we better know. While not nearly as eloquent or poetic, I have been thinking about this concept because it is an important one as we try to convince decision-makers to pass good laws and smart policy. Because the smallest kids can't prevent the preventable, so there are times when adults must act.
Further, there are things that a parent alone cannot accomplish, like regulating the right engineering for a car seat or making sure we know that defective and dangerous products have been recalled from the marketplace.
This very basic thought inspired me most recently because of a law the Congress passed in November 2014 on infant safe sleep practices, which was signed into law by President Obama.
Too many of our babies are dying, and for no explained reason. According to data collected to the Centers for Disease Control and Prevention, 11 infants in the United States die every day, suddenly.
And we don't know why.
Safe Kids joined other child safety advocates to press for a law with the vision of collecting information on the whys, hows and numbers of infant death, and to create a nationwide standard for tragedy scene investigations and autopsies. The law is part of the legacy of the late Sen. Frank Lautenberg, a relentless fighter for kids. Its passage was thanks to the leadership of his fellow New Jersey lawmaker Frank Pallone, who led the fight in the House of Representatives, and Sens. Kelly Ayotte (R-Maine) and Sherrod Brown (D-Ohio).
We have to know why to know how to save lives.
We have to know because a 6-month-old child doesn't know how to prevent their preventable death.
Join us in thanking @frankpallone, @sensherrodbrown and @kellyayotte. Also thanks to @sudc for their leadership and work.
Check out a Safe Kids briefer on child safety laws passed by Congress and state legislatures in 2014.