You are here
Top Tips
Pokemon Go: Gotta (Safely) Catch 'Em All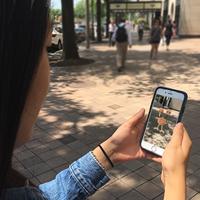 This blog was written by Max Samis, former SKW Communications Manager.
When I was a kid, Pokemon was one of my favorite games to play. I still remember grabbing my copy of Pokemon Blue, plugging it into my Game Boy and playing with all my friends. So you can imagine my surprise when, 20 years later, Pokemon Go burst back onto the scene and suddenly had seemingly everyone in the country playing on their smartphones. However, we're already seeing stories left and right of players being so distracted by their games that they're forgetting where they're walking and getting themselves hurt.
If your kids are out and about trying to catch a Pikachu, make sure to remind them of a few tips before they go to make sure they stay safe:
When crossing the street, look left, right and left again before crossing the street. Then continue looking until safely across. And put the phone down when crossing the street – that Pokemon you're after will still be there when you reach the other side.
Walk on sidewalks or paths and cross at street corners, using traffic signals and crosswalks. If there are no sidewalks, walk facing traffic as far to the left as possible.
We know Pokemon trainers like to start young, but children under 10 need to cross the street with an adult. Make it a family outing!
Don't get so caught up in the game that you forget to look for cars that are turning or backing up. And no matter how excited you get about that rare Pokemon that just popped up, don't run or dart out into the street or cross between parked cars.
If you're out looking for Pokemon when it's dark out, be especially alert and make sure to wear light or brightly-colored clothing and reflective gear to be more visible to drivers.
For more pedestrian tips, visit http://www.safekids.org/walkingsafelytips. Also, check out our interactive infographic, How Not to Get Hit by a Car.