You are here
Stories That Move You
From Car Crash to Firefighter: The Incredible Story of Brooke Ice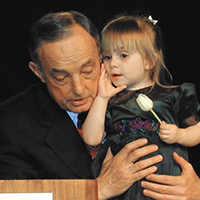 When Brooke Ice was 10 months old, she was in a terrible car crash. The car was totaled, her mom, Michele, was in a coma for three days, but Brooke, whose car seat had recently been checked by a certified child passenger safety technician, was unharmed.
In this video, you'll see how Brooke has grown into an amazing young adult. She's a firefighter, is training to be an EMT, and has dedicated her life to helping others.
Brooke recently shared her story at PrevCon 2017, where she received a standing ovation from the entire room of childhood injury prevention experts.
But, there is more to this story. This summer was not the first time Brooke had come to PrevCon. In 2001, at the Safe Kids Injury Prevention Conference, 2-year-old Brooke helped Safe Kids Co-Founder, Dr. Marty Eichelberger, with his welcome speech. Brooke was at the convention with her mom, a newly certified Child Passenger Safety Technician. On stage, Dr. Eichelberger presented Brooke with a new Winnie the Pooh doll to replace the one she had lost in the crash. To say thank you, Brooke handed Dr. Ike a white tulip.
And 16 years later, Dr. Ike was finally able to return the favor: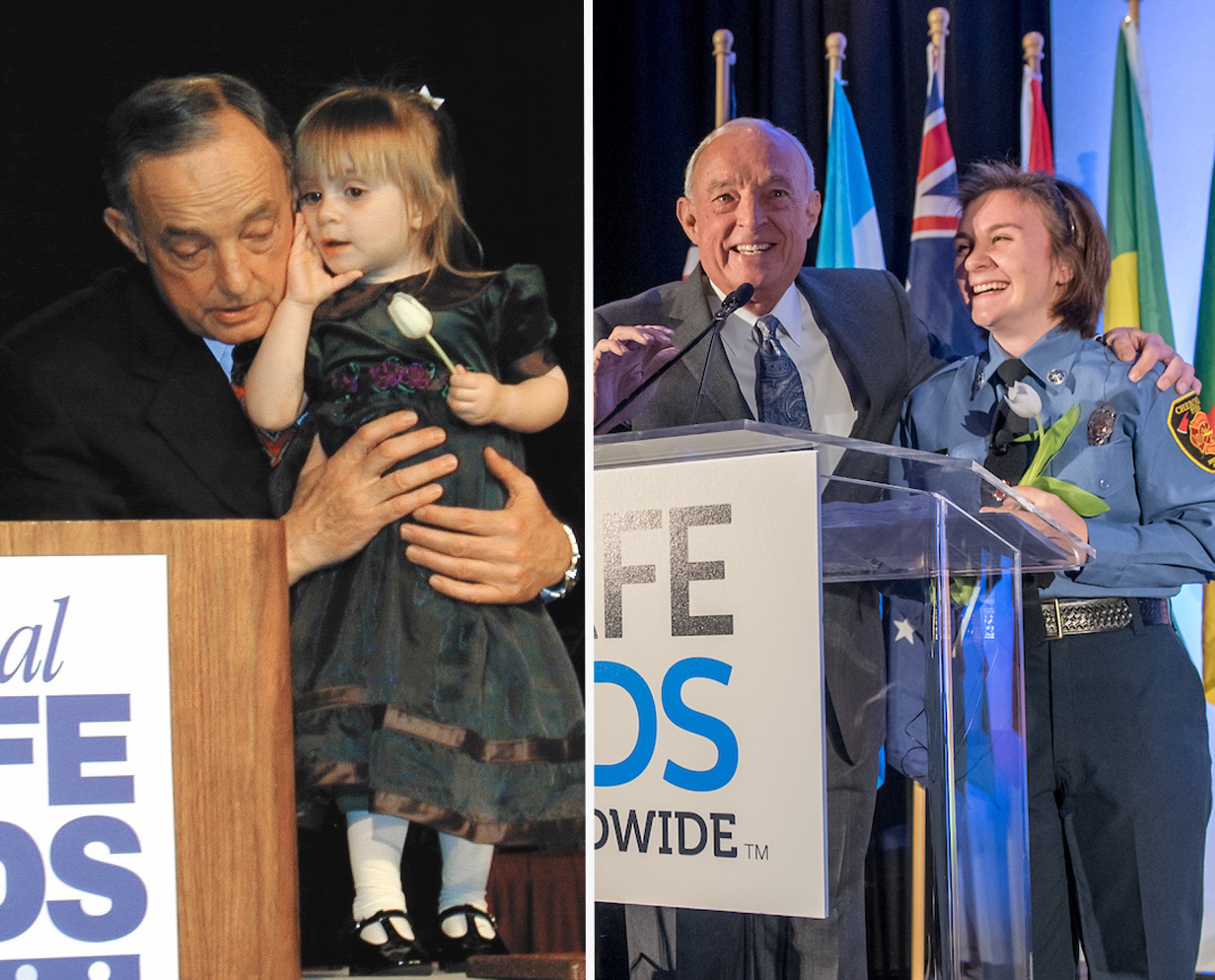 Dr. Martin Eichelberger and Brooke Ice at PrevCon 2001; the pair met up again at PrevCon 2017
Every year, in the United States, preventable injuries kill 8 thousand kids, and cause 9 million children to seek treatment in emergency departments. But, there is so much we can do to prevent these injuries.
Our Safe Kids network strives to fulfill the action of that vision every day. They work tirelessly to empower parents and families to get smart about keeping their kids safe.
In the 30 years, Safe Kids has helped to put on car seat check-ins at local events around the nations and in select locations worldwide. In this time, we have been able to secure 2 million car seats. That is 2 millions kids who have had their rides made safer thanks to the work of our Safe Kids Coalitions and volunteers.
During Child Passenger Safety Week (September 17-23), we are working in communities around the nation to make sure that car seats are secured and installed correctly so that more kids like Brooke have a chance to grow up and be whatever they can imagine.