Celebrate Child Passenger Safety Week with These Free Resources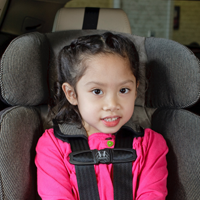 Safe Kids and many of our 400 coalitions are offering multiple options for parents to learn about car seats virtually and in-person during Child Passenger Safety Week (Sept. 19-25) and throughout the year. We have many options, so please take advantage of one of the following resources.
These in-person, virtual, and online assets are free-of-charge and consistent with up-to-date COVID-19 protocols. Please help us celebrate Child Passenger Safety by finding one that works for you. It won't take long and you could learn something that could save a child's life.
In-person inspection stations – Due to COVID 19, Safe Kids coalitions and national certified child passenger safety technicians (CPSTs) have adjusted the way they provide CPS education. Following appropriate safety protocols, we are seeing more in-person car seat inspections with social distancing. Locate a Safe Kids coalition, local event or CPST to see if in-person inspection is an option near you.
Join a Virtual Car Seat Check-Up – Many coalitions are providing parents with virtual car seat check-ups either with several parents or one-on-one. The check-ups are held with smartphones or tablets and a nationally certified child passenger safety technician (CPST). Contact your local coalition to see if they are offering a virtual class you can participate in live or watch later.
Watch expert videos – Safe Kids has produced expert videos with certified technicians showing the proper use and choice of car seats across the various stages, including rear-facing car seats, forward-facing car seats, and booster seats.
Check out the Ultimate Car Seat Guide – available in English and Spanish. This online, interactive tool provides expert guidance to parents on everything from how to fit a child into a car seat to how to know when it is time to move to a new type of seat.
Boost your knowledge – Recognizing how precious time is to a parent, Safe Kids has created an online child passenger safety class for parents, caregivers, and community partners to take on their own. The class is taught by a certified child passenger safety technician and covers every car seat stage – from when to turn a child forward-facing to the right time to you're your child from the booster seat to the seat belt.
Share the fun – Looking for ways to help your kids have fun and learn about safety at the same time? This Family Safety Activity Book (also in Spanish) includes a maze, word search, coloring pages, puzzles, and other exciting games to keep you and your kids entertained and safe at home, at play and on the road.
Join us on social media. We will be posting throughout the month so check us out for tips, videos, and our Ask the Expert Series, featuring Suzanne Johansson, a child safety engineer from General Motors. Suzanne will provide top tips and address common questions parents have about their car seats.
Please share these resources with your family, neighbors, and friends. Let's spread the word and work together to keep all kids safe in and around cars.