Safe Kids Celebrates Bike to School Day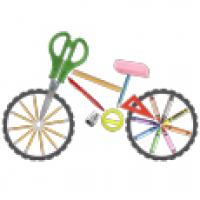 There is nothing that I can remember loving more as a kid than riding my bike with all of my friends. Every ride was an adventure and we would stay out as long as we could.
Now as an adult, I still hop on a bike every opportunity I get – and it's especially fun to ride with my nephews, Jake, 4, and Nathan, 7, who are actually starting to keep up with me, which is saying something.
There are so many good things that come from riding a bike – good exercise, a sense of freedom, it's good for the environment – so we want to encourage all kids to strap helmets on their heads and pedal off to the park, to a friend's house or to school.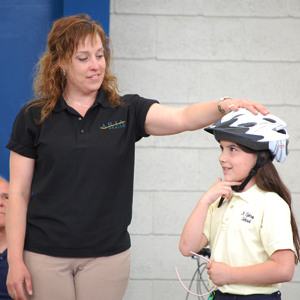 That's why Wednesday, May 7, was so exciting. More than 100 Safe Kids coalitions held Bike to School Day events across the country to encourage kids and parents (and aunts, too) to get outside and ride, and also learn how to do it safety.
Our coalitions partnered with local bike shops, health departments, Departments of Transportation, Safe Routes to School, and other community organizations to host more than 300 walk and roll events, including bike rodeos and safety-related health fairs.
Bell Helmets is a great partner in these efforts and thanks to Bell's generosity, more than 2,100 helmets were distributed and properly fit on students. That's huge because we know a bike helmet is the single most effective way to prevent serious brain injury while riding your bike – something we didn't even consider back when I was in school.
So thanks to Bell Helmets and everyone who participated in Bike to School Day activities. As the weather continues to get nicer, I hope this is just the beginning of your biking adventures. I know it will be for me and my nephews.