Back to School Safety Tips: How to Walk Safely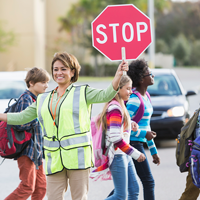 Back to school time was one of my favorite times of the year as a kid. A new teacher, different classmates, a new desk, sometimes a new school. It was like a fresh start.
With all these changes, back to school can be a good time to remind your kids how to walk safely. Whether they're walking to the bus stop, walking in the parking lot, or walking the entire way to school, all kids are a pedestrian at some point during the school day.
Which leads to this alarming statistic: Every day 44 kids are hit by a car while walking in the United States. That's 16,000 kids hurt every year.
Interactive Infographic
Safe Kids and FedEx are teaming up to help changing this number and keep kids safe on the road as they head back to school.
We've created an interactive infographic that demonstrates the common ways kids get hit by cars and the tips to avoid getting hit.
Before your child walks out the door and heads off to the new school year, take five minutes to go over this infographic. It will teach your child how to safely cross the street, and it's a great reminder for parents, too.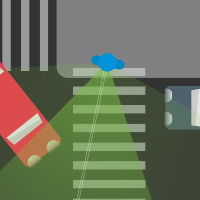 What Teens Told Us
One of the common distractions of older children and teens is technology. We know that teens have been told over and over again how dangerous it is to walk, or drive, while distracted. But the statistics prove that they still do it. Don't believe it? Watch this video as our own Gary Karton stops teens on the street of Washington, D.C. to ask them about distracted walking.
Get Involved
Want to join in and help teach kids how to be safe while walking? We've created some posters that you can use in your community or your child's school to help spread awareness of common ways kids get hit by cars.
For more information on keeping your kids safe while walking, check out our full list of safety tips.