Celebrities and Families Have A Blast At Safe Kids Day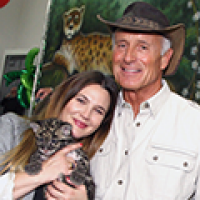 2017 sponsorships are now available. Please contact Marya Kawmy 202-662-0622 or [email protected] if interested.
Earlier today, celebrities, parents and hundreds of kids celebrated Safe Kids Day, presented by Nationwide. This LA event at Smashbox Studios was just one of 223 Safe Kids Day events taking place across the United States this spring to raise awareness and funds for Safe Kids Worldwide.
The fun included an animal adventure with famous zoologist Jack Hanna and his baby animals; playing games with Clifford the Big Red Dog; sliding down our giant fire truck slide; splashing away in our bathtub ball pit and exploring Nationwide's "I Spy" home safety game in Nate the Eagle's Nest. Kids had their faces painted, designed their own sunglasses, zoomed around the racetrack on Power Wheels and boogied on the dance floor.
Celebrities attended the event with their families to shine a spotlight on preventable injuries, the leading cause of death of children in the United States. Drew Barrymore, Kelly Rowland, Jeff Goldblum, Mark-Paul Gosselaar, Tamera Mowry-Housley, Donald Faison, Tom Arnold, Vanna White, Mischa Barton, Leonor Varela, Robbie Keane, Cobi Jones, Terri Seymour, Asia Monet Ray, the cast of "Fresh off the Boat" and more enjoyed exploring all the activities featured at the event.
We are very grateful to our national sponsors, including presenting sponsor Nationwide, founding sponsor Johnson & Johnson, FedEx, Chevrolet, Kidde, Safety 1st and Tide. We also extend our appreciation to the signature event sponsors, including the Guess Foundation, American Airlines and Britax, for helping us make the Los Angeles event possible.
Dr. Peter and Laurie Waldstein once again served as chairs of our host committee. They helped to recruit 46 individuals and families to join the host committee for Safe Kids Day. We were thrilled to welcome them and their families to the event. The generosity of sponsors and host committee members enabled 58 deserving families from Westside Children's Center, Mar Vista Family Center and Children's Hospital of LA to attend Safe Kids Day.
The 2016 Safe Kids Day campaign has raised close to $1.3 million to protect children from preventable injuries. You can support our efforts by donating online today.
Safe Kids Day events are taking place all across the United States. Find a local event near you, or celebrate Safe Kids Day in your own home by creating a #MyHigh5 checklist with your family. My High Five turns education into action, by inviting parents and caregivers to take specific steps to make homes safer and to increase safety on the roads and at play.
Thank you to everyone supporting the Safe Kids Day campaign – we are inspired by your commitment to protecting children. Happy Safe Kids Day!
Thank you to all of our supporters who have made Safe Kids Day 2016 possible.
Presenting Sponsor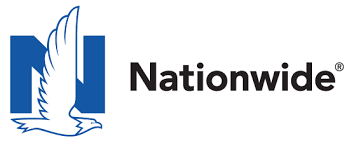 National Sponsors
Signature Event Sponsors
In-Kind Sponsors

Safe Kids Day Host Committee
Co-Chaired by Dr. Peter and Laurie Waldstein
Robert and Marjie Bennett Foundation
Allison and Larry Berg
Nicolas Berggruen
Bari Milken Bernstein and Fred Bernstein
Jeanie Buss
Trisha Cardoso and Ava Cardoso Smith
Alex and Jenny Cole
Robert Earl
Rochelle Gores Fredston and David Fredston and PSLA
Diane and Nicholas Garofolo
Laura Stein and Sam Goldfeder
Cassandra and Brad Grey
The Gores Foundation
The Heidegger Family
Nicoletta Erin Heidegger
Dorit and Paul Kemsley
Autumn and David Konheim
Cynthia and Richard Koral
Drs. Jill and Michael Lasky
Kathy and Kevin Laxer
Dr. John Layke and Dr. Payman Danielpour
Gene Liu, MD and Edna Ma, MD
Crystal and Blaine Lourd
Barbara and Robert Margolis

Ashlee Margolis Fishman and Dan Fishman
Paul and Mareva Marciano
Leigh Stein and Joe McNamara
Lance and Hillary Milken Foundation
Alexandra and Michael Misczynski
Sabina and David Nathanson
Sam Nazarian
Brandi and James Perse
Gina Philips Nelson and Lee Nelson
Lawrence Rudolf
Jennifer and Bert Salke
Dr. Kevin B. Sands
Sprinkles
Lynn Haire Smith
Maia and Richard Suckle
Elizabeth Guber Sugarman and Jason Sugarman
Jasmine Thompson
Wasserman Foundation
Andrew B. Weiss MD
Dr. Julia White
Michele and Orin Winick
Noelle and Dick Wolf
Shirin and P. Jacob Yadegar
Photo Gallery