Take Action on National Heatstroke Prevention Day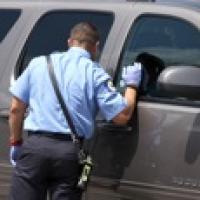 As a technical advisor at Safe Kids Worldwide, where I work closely with families to help keep kids safe in and around cars, I dread hearing my work cell phone when it dings in the middle of the night or on a weekend. Unfortunately, that "ding" is often an e-mail telling me that yet another child has died because of heatstroke.
It breaks my heart when I read the story, envisioning the agony of the caregiver, grieving for the child and feeling sympathy for the first responders. Somehow it is never good news when that cell phone "dings" late at night.
So far in 2013, there have been at least 24 deaths of children unattended in vehicles. These tragedies happened in 15 different states from Texas and Florida to Idaho and Minnesota. They happened in temperatures as hot as 100 degrees and as mild as 76 degrees.
Heatstroke can happen anywhere, to anyone. That's why it's so important to never leave your child alone in a car, not even for a minute.
On July 31, Safe Kids Worldwide and our partners, the National Highway Traffic Safety Administration (NHTSA) and the General Motors Foundation, are teaming up for National Heatstroke Prevention Day. As part our efforts, we are launching a national day-long social media campaign to raise awareness about the dangers of leaving children alone in hot cars.
We need your help to spread the word. Learn what you can do to make your voice heard today.
Here's one way you can help. Use Facebook and Twitter to post messages throughout the day and encourage everyone you know to do the same. Here are some sample posts and tweets to get started.
Don't think heatstroke could happen to your child? It only takes a few minutes for a car to heat up and become deadly to a child. See how it happens in this video.
Want to learn more about how to prevent heatstroke? Share our tips and remember to ACT:
A: Avoid heatstroke-related injury and death by never leaving your child alone in a car, not even for a minute. And make sure to keep your car locked when you're not in it so kids don't get in on their own.
C: Create reminders by putting something in the back of your car next to your child such as a briefcase, a purse or a cell phone that is needed at your final destination. This is especially important if you're not following your normal routine.
T: Take action. If you see a child alone in a car, call 911. Emergency personnel want you to call. They are trained to respond to these situations. One call could save a life.
Lorrie Walker is a training manager and technical advisor for Safe Kids Worldwide, based in Deerfield Beach, Florida.