Child-Proofing Your Home to Keep Your Child Safe Around Medicine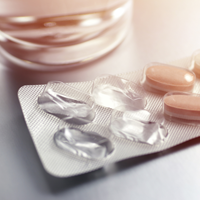 When parents think about child-proofing their home, many don't consider medicine safety a top priority. The reason is that most parents believe that they are already practicing medicine safety: They "store" it up and away, in a safe location like a cabinet or closet. But here's the problem: A lot of parents aren't thinking about the other places -- the many convenient locations like purses, nightstands and counters – where they "keep" more frequently used medicine. Unknowingly, this disconnect creates opportunities for young children to access potentially harmful medicine.
So, what can parents and caregivers do to keep kids safe around medicine?
NEW RESEARCH REPORT
In recognition of Poison Prevention Week (March 17-23), Safe Kids Worldwide is releasing its newest research report, "Medicine Safety: A Key Part of Child-Proofing Your Home." The report, developed with support from Johnson & Johnson Consumer Inc., the makers of Children's TYLENOL®, reviews trends in accidental medicine poisoning for children and reveals findings from recent focus groups with parents of children under age 6. It uncovers insights into why so many children are still getting into medicine when most parents believe they are storing medicine safely and informs parents on how to best protect kids around medicine.
Read the new Medicine Safety Research Report
Download the PDF version
INFOGRAPHIC
We've created a new shareable infographic to highlight the findings from the research and tips parents can use in their own homes.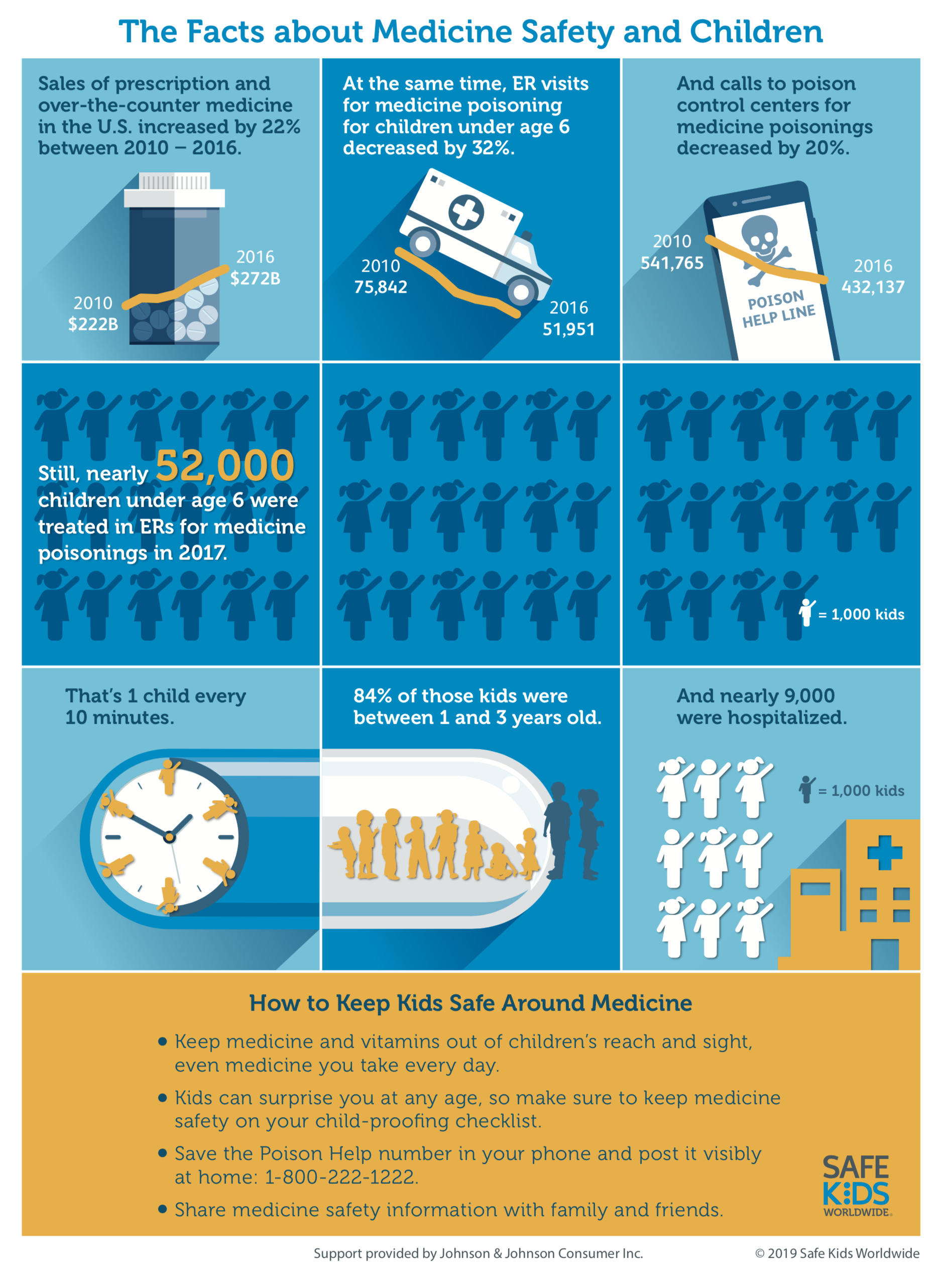 Download the PDF version
Get the story behind this infographic
WHAT PARENTS CAN DO
Think about places you store medicine you don't use regularly as well as places you keep medicine that you use more frequently. Children often find medicine kept in purses or on counters and nightstands, so it is important to put medicine in cabinets at or above counter height, even if you need to take another dose in a few hours. Keep all bags or briefcases on high shelves or hang them on hooks where your child can't reach them.
Add medicine safety to your initial child-proofing checklist. As you create a safer home environment for your child to grow and explore, it's important to add medicine safety to your list along with installing safety gates and cabinet locks, anchoring furniture and mounting TVs and keeping small objects and poisonous products out of children's reach. As your child learns new skills and becomes more mobile, anticipate that you may need to change where you keep medicine.
Save the Poison Help number in your phone and post it visibly at home: 1-800-222-1222. Specialists at poison control centers provide free, confidential, expert medical advice 24 hours a day. They can answer questions about how to give or take medicine and help with poison emergencies.
Share medicine safety information with family and friends. Teach other caregivers such as family members, babysitters and friends about medicine safety and make sure they know the Poison Help number.
SIMPLE STEPS TO SAFE MEDICINE STORAGE
Check out this video to see what it means to put medicine up and away, out of reach and sight.
You can also find the video translated into Spanish here.
GARY ON THE STREET
Our own Gary Karton took to the streets to talk to parents about their own medicine storage habits.
LEARN MORE
Check out our full list of medicine safety tips for families.
The Safe Kids Worldwide medication safety program was developed with support from Johnson & Johnson Consumer Inc.