Safe Kids Shares Golden Halo Award with Sponsors and Partners
Last night, Safe Kids was honored to be recognized as the 2016 nonprofit winner of the Golden Halo Award, which is the "highest honor for companies and causes that collaborate to produce business and social dividends." The award was presented at the Cause Marketing Forum in Chicago, where our president and CEO, Kate Carr, delivered the keynote address.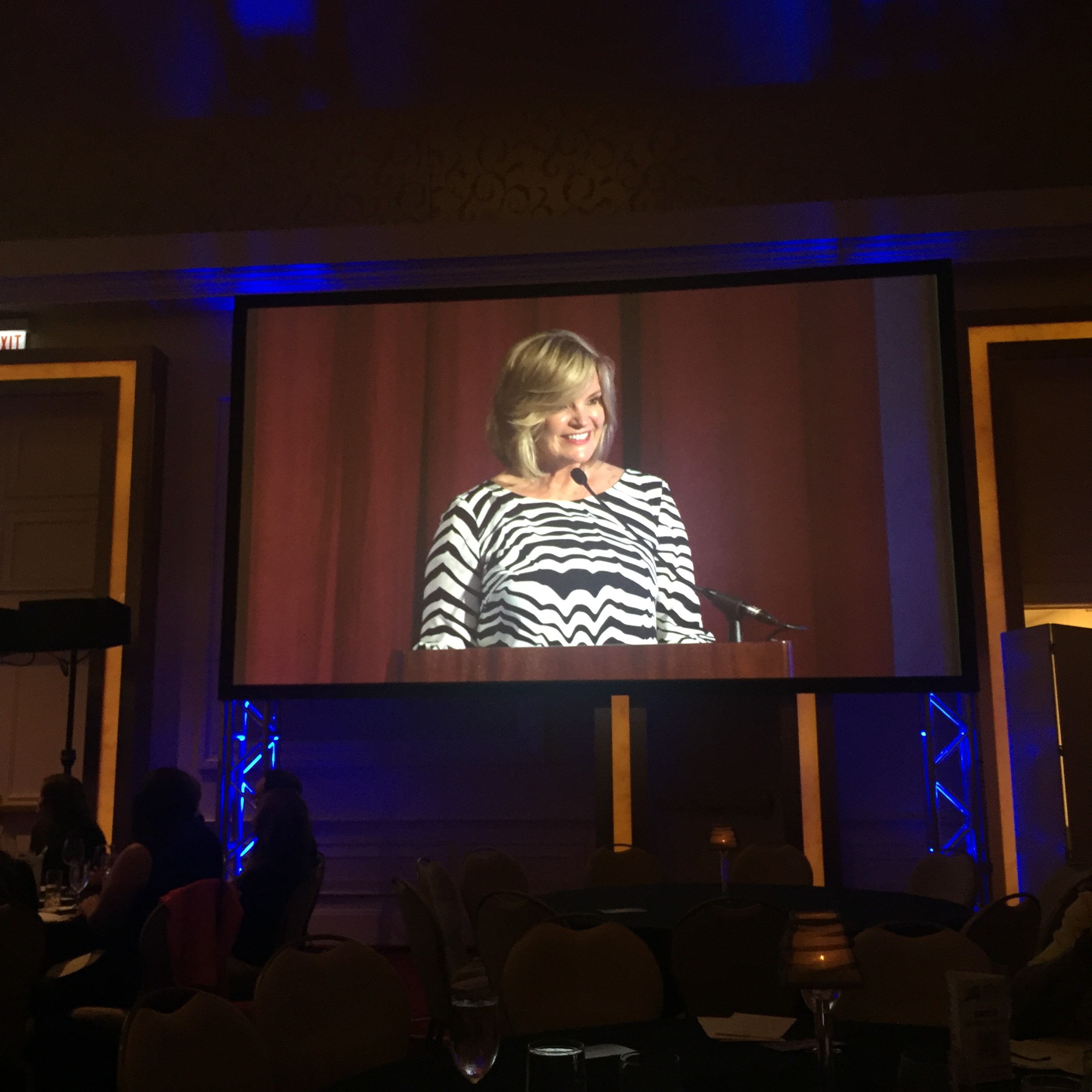 So what is cause marketing? For Safe Kids, it means working with corporations who share our mission to reduce injuries, save lives and keep kids safe, no matter where they live.
That's why the Golden Halo Award is so special. It's a testament to those longstanding partnerships that have made a difference in the lives of children and families around the world.
Consider some of the companies who have proved their commitment to children throughout the years.
Our founding sponsor, Johnson & Johnson, has partnered with Safe Kids for close to three decades to provide parents with practical tips to keep kids safe on the road, at home and at play. We currently work with McNeil Consumer Healthcare, part of Johnson & Johnson, to keep children safe around medicine. J&J's steadfast commitment to safety has been a major reason for a 60 percent decrease in the unintentional injury rate among children 19 and under.
For the last 19 years, we've worked with General Motors and GM Dealers to build a child passenger safety program that protects children from the car seat to the driver's seat. Since the inception of this program, we have directly reached more than 28 million people through local events, and have helped contribute to a 60 percent decline in the rate of child fatalities in car crashes.
Over the last 17 years, our partnership with FedEx has grown from three cities in the United States to more than 300 cities in 10 countries around the world. Since the program's inception, we've reached more than 15 million children and engaged more than 18,000 FedEx volunteers.
In addition, we have impactful partnerships with companies, including Nationwide, Kidde, Bell Sports, Procter & Gamble, Honeywell and many more to protect children both in the U.S. and in more than 32 countries globally. In the end, it all comes down to keeping kids safe so they can grow up to do all the great things kids were meant to do. No single organization can do it alone. It takes teamwork, partnerships and the commitment of dedicated supporters to win the battle against preventable injuries.
We know there is much more work to be done. But today, we share this Golden Halo Award with all of our corporate partners as well as the parents, doctors, nurses, teachers, police officers, firefighters and emergency personnel who join Safe Kids in dedicating their time and talents so children can grow up active, healthy and safe.