Take Action: Kids on the Cliff, Again. Call Congress, the White House.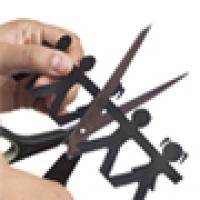 Albert Einstein once said that "doing the same thing over and over again, expecting different results" is not consistent with good mental health. But here we are eight days before the fiscal cliff kicks in, just as we sat on the cliff on New Year's Day.
Falling off the cliff means, among other things, that most federal spending will be cut on an arbitrary, across-the-board basis if the Congress and the White House don't agree on ways to cut the budget deficit by $85 billion by March 1. Many professionals engaged in child safety will or have already received furlough notices. Safe Kids has been part of the national dialogue about the dangers of this process called sequestration, and what this could mean for child safety. We issued "The Math of Sequestration" before the first fiscal cliff deadline was to hit.
The following are some cuts that could take place if we fall off the cliff on March 1.
It means that Consumer Product Safety Commission may have to cut its product safety efforts, leaving 1.9 million dangerous toys on store shelves because of an arbitrary $7.8 million reduction.
Just as we learned that 2012 saw the first increase in highway deaths in seven years, the National Highway Traffic Safety Administration's budget will sustain a cut of $8.9 million, and the National Transportation Safety Board will be cut by $6.5 million.
The Injury Center of the CDC might need to call "game over" on its Heads Up program, the most viable way for youth sports coaches to get continuing education on how to prevent and minimize the impact of multiple concussions. Traumatic brain injury is causing intense anxiety on the part of parents throughout the country. Following severe cuts in 2011, the agency's resources will be reduced by another $8.8 million.
A February 19th article which cited Safe Kids' sequestration research said it well, "sequestration is far from a scalpel that can trim the fat off of government. It's a chainsaw that will tear apart vital programs."
Take Action
We urge you to call your Senators, Member of Congress and the White House to encourage them to pull our kids off of the fiscal cliff, not for just a few months but for generations. Another temporary fix expecting a different result does not make sense. Child safety must become a priority again.